Former
BLHS

teacher, coach wins $1,000 on 'Who Wants to Be a Millionaire'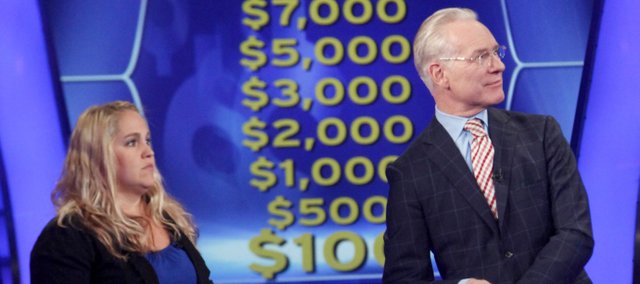 A former Basehor-Linwood High School teacher and coach won $1,000 in an appearance on the game show "Who Wants to be a Millionaire" that aired this week.
Jaclyn Naster, 31, is a former English teacher and soccer coach at BLHS. She appeared on "Millionaire" on the episode that aired Tuesday, with "Project Runway" star Tim Gunn, who is substituting for regular host Meredith Vieira this week.
Naster won $1,000 for correctly answering, with the help of an "Ask the Audience" poll, that H&M was the retailer that introduced a $4.95 striped dress during the recent recession. She was knocked out after she guessed that identical twins Bob and Mike Bryan play beach volleyball; in fact, they're a doubles tennis team.
Naster taught at BLHS for seven years, and she is now a doctoral candidate at the University of California-Riverside, where she is pursuing a Ph.D. in educational psychology. She is originally from Overland Park.