City of Basehor gets online makeover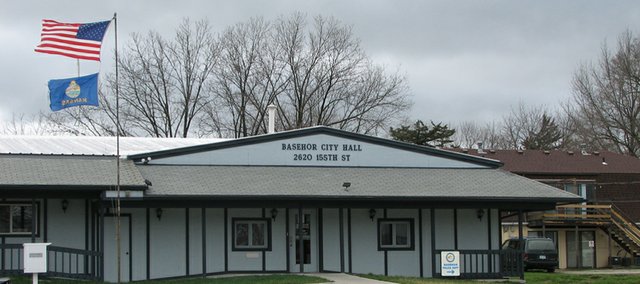 As Basehor residents have inquired in recent months about the city better informing its citizens about developments at City Hall, city staff members have been working on some ways to do just that.
In an effort to better communicate with residents — and to publicize Basehor as a potential home for future residents — the city has transformed its presence online during this year's first few months. The city has unveiled a revamped city website, a new site designed to attract new residents and an e-news system meant to get the word out about city developments.
City administrator Mark Loughry said he'd been hoping to redesign the city's website since he arrived on the job in 2009. He said he wasn't sure how long the previous site had been in place, but it had been too long.
"The old website was somewhat functional but kind of difficult to navigate," Loughry said. "We just kind of wanted to give it a facelift, kind of make it a little easier to navigate."
The new design, which was unveiled April 15, was the result of about eight months of work by several members of the city's staff, Loughry said. Administrative assistant Cassie Schmidt did much of the design work after going through some training on web design, Loughry said.
Along with a slicker appearance and more graphic elements, the site features a new community calendar and more emphasis on the city's Neighborhood Revitalization Plan tax incentive programs for homebuyers.
In fact, one reason for the redesigned site was for it to match the look of a new site, homebasehor.org, created just to promote the city to potential homebuyers, Loughry said.
"We thought, 'We can't really publish this and leave our old website up," Loughry said.
The homebasehor.org site was designed by an outside marketing firm. Loughry said the city hoped to give the city a new online face for people looking for a place to live in the area, ahead of the expected growth resulting from new developments in Kansas City, Kan., and Leavenworth.
"We really think that if people knew about Basehor, they would choose us over any other location in the metro," Loughry said. "The challenge is getting that information out."
The Leavenworth County Development Corporation is working on a similar site for the entire county, but Basehor's has been in place since early this year, Loughry said.
The site provides information on the city's housing developments and subdivisions, Basehor-Linwood schools, nearby attractions and the Neighborhood Revitalization incentives.
Loughry said that home construction in Basehor had already picked up the pace so far in 2011 after falling into single digits in 2010 with nine new homes. The city had four housing starts through the first third of the year, he said, and if the pace continues to increase, the count could reach about 20 by the end of the year.
The other new online development for the city is an e-news service that gives residents biweekly updates on city developments, which was developed by city clerk and finance director Corey Swisher.
Swisher said he'd found such email services useful in his past work for city government before coming to Basehor in September 2010.
"I got here and I kind of felt like my hands were tied," Swisher said. "I wanted to have a way to communicate with the public."
Several hundred residents have signed up for the service so far, he said. The updates include Basehor City Council and Planning Commission meeting agendas, road construction alerts, utilities information and other tidbits.
"It may not seem like it, but we have a lot of stories to tell," Swisher said.
Mayor Terry Hill said at last week's city council meeting that he'd heard concerns from many residents about the city's efforts to keep residents informed about the workings of the city government, and he hoped the new online features would help.
"I just want to make sure that folks are informed," Hill said.
The website and e-news service are still works in progress, Loughry said, and the city staff will welcome any suggestions for improvements.