Gidden's 1-hitter leads Braves into tourney semifinals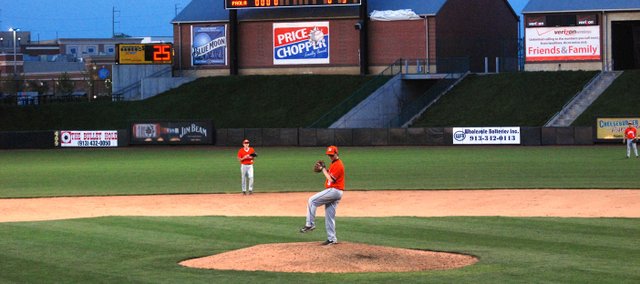 Kansas City, Kan. — A.J. Gidden was in the zone all night.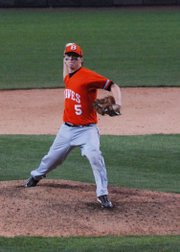 The Bonner Springs starting pitcher peppered the corners of the strike zone, mixed up his pitches and kept Paola's batters off balance the entire game in a 1-0 victory Thursday at CommunityAmerica Ballpark.
Gidden allowed just one hit on a sixth-inning single. He also struck out 11 in a complete game gem.
"I really couldn't sleep all night. I was pumped last night," Gidden said. "I just knew I was going to come out and throw strikes."
The victory advanced Bonner Springs to the championship semifinals of the Butch Foster Memorial Baseball Classic.
Bonner Springs coach Barry Richards said Gidden did exactly what he needed to do to be successful.
"He got ahead of the batters, and it made a major difference," Richards said. "He was under 100 pitches, which is really good for him. Just one hit in the sixth inning, that's it. He was in control the entire game. There was nobody warming up; it was his game."
Bonner Springs scored its lone run in the top of the fourth. Brian Callahan hit a leadoff single. Joseph Dooley followed with a bunt for a single. Then Austin Epp executed a perfect sacrifice bunt to advance both runners. Then Callahan scored on Matt Call's sacrifice fly to left field.
After that, Gidden and a flawless BSHS defense took care of the rest.
Bonner Springs advances to play Basehor-Linwood at 2:30 p.m. Friday in the championship semifinals.
Paola will play St. James Academy at noon Friday in the consolation semifinals.