Basehor City Council publishes budget with slight mill levy decrease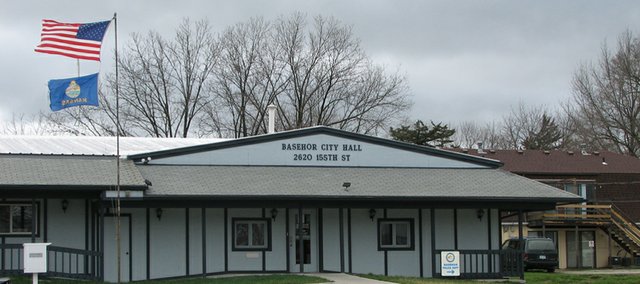 The city of Basehor will publish a proposed 2012 budget with a slight mill levy decrease after the Basehor City Council voted Monday to set a public budget hearing for later this month.
The council, by a vote of 4-1, set a public budget hearing for its regular meeting on Aug. 15. Council member Dennis Mertz voted against the motion.
The proposed budget sets the city's mill levy at 29.765 mills, compared with 29.778 mills in the 2011 budget.
The published budget is largely the same as the one initially proposed by city staff last month, city administrator Mark Loughry told the council members. The major change, he said, is that it allows for a decrease in employee benefit contributions and an increase in salaries, which was proposed by Loughry and Mertz last month.
After the publication of the budget, the council can make funding cuts but cannot add any funding to the proposed budget before its approval.
For more on Monday's city council work session, check the print and online editions of the Sentinel on Thursday.