City to seek end of Basehor/Bonner
ZIP

code confusion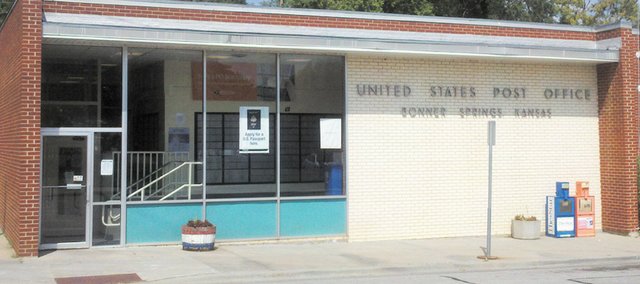 It sparks confusion for insurance companies, skeptical driver's license bureau clerks and GPS devices, Dave Walsh says.
Walsh has been a Basehor resident since the Cedar Lake Estates subdivision was annexed into the city in 2009. But his address still has a 66012 Bonner Springs ZIP code.
So when he received a letter from the city of Basehor in June telling him about an effort by the city to extend the boundary for the 66007 Basehor ZIP code southward, he was all for it, he said.
"It's the right thing to do, with all the growth going on out here," Walsh said.
The odd conflict between his city of residence and his postal address has caused home and auto insurance companies to believe he lives in Wyandotte County, thus giving him a higher rate, he said. GPS navigation devices sometimes act as if his address doesn't exist. And when he recently missed the delivery of a package to his home, he had to drive more than 7 miles to Bonner Springs to pick it up, when the Basehor Post Office is less than 2 miles down 155th Street.
The city has heard those and other complaints from a number of residents dealing with ZIP code confusion. Hundreds of residences south of U.S. Highway 24-40 in or near Basehor lie south of a ZIP code boundary that has not changed to match population growth.
The city notified about 300 of those residences in June about plans to make a request to the U.S. Postal Service that the southern boundary of the 66007 ZIP code be moved to Interstate 70, giving those residents Basehor addresses. City clerk Corey Swisher said the city planned to make the formal request in the fall after all the affected residents are notified.
The move is in response to complaints from residents, Swisher said.
"People actually contacted us about this," Swisher said. "This wasn't something we started out pursuing."
About 330 of the city's utility customers live in the 66012 ZIP code, Swisher said, which gives an idea of how many residences have the conflicting ZIP code.
Swisher said the city started looking into the issue after some residents reported they'd been charged a Bonner Springs sales tax rate after ordering purchases to be delivered to their homes, and that confused insurance companies had given them higher Wyandotte County rates. After the city notified residents about the issue, he said, officials heard about a list of other complications.
"As we started getting feedback, there was a plethora of other issues that people are experiencing because of the ZIP code," Swisher said.
Along with insurance mix-ups, GPS difficulties and post office inconveniences, the city heard that residents had trouble receiving deliveries and even registering to vote, Swisher said.
Despite all those complaints, making the change happen is not likely to be simple. Rich Watkins, a regional spokesman for the US Postal Service, said a number of variables are in play when it comes to ZIP code boundaries.
"There are logistical problems," Watkins said. "It's not just, 'Oh, we just switch this number, and it's no big deal.' "
ZIP — which stands for "zoning improvement plan" — codes were created in 1963 to provide a better system for sorting and delivery of mail, Watkins said. So moving ZIP boundaries can affect the Postal Service's sorting methods, staffing, routes and more.
It's not uncommon for ZIP boundaries to move as communities grow and change, Watkins said, but making those changes is complicated and not always possible.
"We have to base our decision on what's best for the Postal Service and the delivery system," Watkins said.
The city made a similar request in 2008, but the Postal Service declined to move the boundary, former city administrator Carl Slaugh said. The USPS did begin to allow Basehor residents with 66012 ZIP codes to list Basehor as the city in their postal address, though, Slaugh said.
That request helped spark a dispute between the cities of Basehor and Bonner Springs regarding their future growth plans. Bonner Springs city manager John Helin said his city had not considered the issue since then, but its position then was that residents with Bonner Springs addresses should keep them.
"I don't see that our position has probably changed since then," Helin said.
Swisher said he expected that the process of moving the ZIP boundary would not be simple. Response from residents about the effort, he said, had been overwhelmingly supportive. A few residents outside the city had expressed concern that the change would signal an impending annexation attempt, but those two issues are not connected, Swisher said.
"This is purely as a courtesy to our residents," Swisher said.
Walsh, the Cedar Lake Estates resident, said he just hoped his address confusion would end.
"Eventually, it gets worked out" when confusion arises, Walsh said, "but it's a hassle."