BLHS

sophomore earns Eagle Scout rank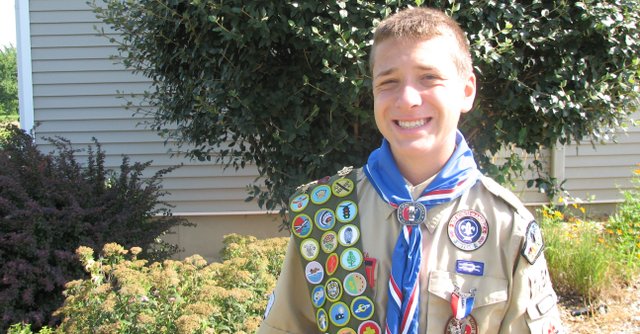 Jeff Storms, a member of Basehor Boy Scout Troop 169, was honored last month for achieving the rank of Eagle Scout.
Jeff, 15, is a sophomore at Basehor-Linwood High School. For his Eagle leadership project, he led other scouts and adults in installing flagpoles and raising American and Christian flags for Tonganoxie Christian Church. His Eagle ceremony was July 16.
In Troop 169, Jeff has held the positions of patrol leader, chaplain's aide and troop guide. At BLHS, he participates in cross country, powerlifting and band. He is the son of Jeff and Roxann Storms.