Basehor Chamber of Commerce offering tuition for Southern Leavenworth County Leadership Development class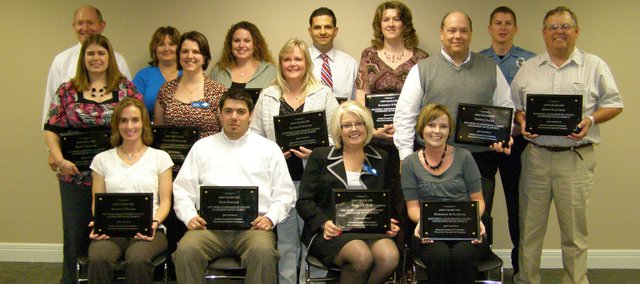 The Southern Leavenworth County Leadership Development Class is seeking students to fill its 2011-12 class, and the Basehor Chamber of Commerce is offering to pay one participant's fees.
The group, a joint effort between the Tonganoxie and Basehor chambers of commerce, prepares citizens to focus on developing competencies and skills to meet the challenges facing the community and region. It encourages students to be leaders in business, politics and volunteer organizations. Classes are monthly and run September through May and include trips to the Leavenworth County Courthouse and the statehouse in Topeka.
The Basehor Chamber announced it would pay the $115 fee for one participant who lives or works in Basehor, Tonganoxie or Lansing. To apply for the grant, email info@basehorchamber.org with an explanation of how the class would benefit you. For more information on the leadership class, go to basehorchamber.org or tonganoxiechamber.org.