First Kanrocksas won't be last, organizers say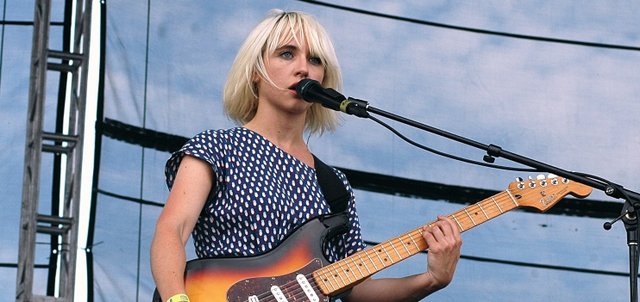 With an estimated 60,000 concertgoers, the inaugural Kanrocksas Music Festival didn't draw as many attendees as promoters had hoped for.
Photo Gallery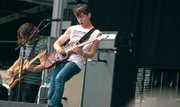 Kanrocksas Music Festival
The Kanrocksas Music Festival, featuring local and national bands and DJ's, was Friday and Saturday at the Kansas Speedway in Kansas City, Kan.
The two-day festival, this past weekend at the Kansas Speedway in Kansas City, Kan., didn't break even either. Chris Fritz, Kanrocksas organizer and president of New West Presentations, said the festival, which had costs going well into the millions of dollars, actually lost money.
But in talking about the future of Kanrocksas — and Fritz insists there will be a future — he makes comparisons to large-scale and longstanding music and arts festivals that have come before, like Coachella (Indio, Calif.) and Bonnaroo (Manchester, Tenn.).
Coachella, specifically, struggled in the beginning, too.
And then, Fritz said, "Once they get their roots, they get their fan base. It's just magic, year after year."
Time will tell whether the roots planted last weekend by Fritz and his partner in the venture, Kansas City-area business owner Bill Brandmeyer, will grow into the thriving, magic (and money)-making festival they have in mind.
They gave what many attendees would call an impressive first try by combining two days of live music and an everything-but-the-kitchen-sink assortment of attractions with what every concertgoer needs in these economically challenging times: free stuff.
Freebies over the weekend included parking and on-site camping. Attendees even were allowed to bring in their own empty water bottles to fill up as needed at the free water-refilling stations throughout the site.
The feedback thus far, from both attendees and the many bands that performed, has been nothing but positive, Fritz said.
"There was a lot of bands that said they couldn't wait to come to this … thought it was the greatest festival they'd played," he said. "So we got a lot of great comments and a lot of encouragement to go forward, so it was really good."
Close to 60 bands, musicians and DJ's performed over the weekend on stages set up throughout the festival and even in the campground site. Performing bands and artists included The Flaming Lips, Muse, Eminem, Cage the Elephant, the Arctic Monkeys, DJ Kaskade and several local bands and DJ's who won sets onstage through competitive contests.
But the weekend wasn't all about the music. Also included was a seven-story Ferris Wheel of Lights, an interactive art gallery, a bungee jumping trampoline, fireworks show on Friday night and a 40-foot high water slide, among many others. One section of the site, called the Charity Village, was devoted entirely to area charities like Bridging the Gap and Operation Breakthrough.
All things considered, Fritz said he thought the weekend went relatively smoothly, and he said he had seen comments on the Kanrocksas official Facebook page from attendees saying the festival was so well-organized it felt like it was going on its 10th year as opposed to its first.
Kanrocksas wasn't without its problems, though. The Kansas City Kan., Police Department is still investigating the cause of the death of Jeremy Formby, 26, Olathe, who was found dead Saturday morning of the festival in the campground site — this despite the Kansas Speedway being what Fritz called "overstaffed" with security, EMT's and fire rescue personnel over the entire weekend. He said there were four medical stations set up throughout the camping and concert grounds, "just like they would (have) for a race day."
According to a press release released Saturday by the KCKPD, there were no obvious signs of foul play in Formby's death.
Fritz said he and Brandmeyer aren't wasting any time getting ready for next year's Kanrocksas festival — together they formed a company called Brandmeyer Fritz Festivals LLC specifically to plan and organize Kanrocksas. Planning meetings for next year's festival are scheduled later this month, Fritz said.
"We can't wait 'til next April to figure this out," he said.
The goal, Fritz said, is to at least break even next year and then start making money by the third year. In the meantime, he said they want to build on what they started this year, bringing in more art, music and attractions and encouraging more sustainability and community involvement.
"We want the community more engaged," he said. "Now that they've seen what it is, the community can become more engaged with their art, their technologies, their green initiatives … we want this festival to have a purpose besides just music."
The Kansas Speedway and its 1,200 acres offer the perfect place to build Kanrocksas, Fritz said.
"It is a superb place for a festival. Not a good (place), it's superb," he said. "So this is like over the top and it can grow. I mean, we can literally do a hundred thousand people there someday and still have excess room."
Brandmeyer could not be reached for comment on this story.