Area near Lansing picked as recommended spot for future airport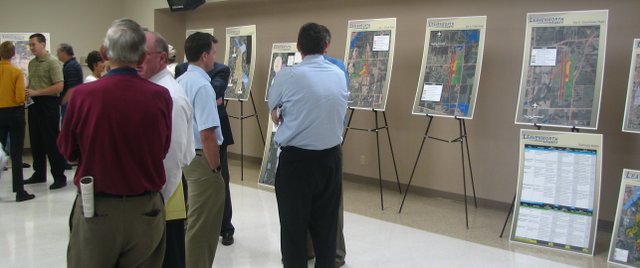 A spot just east of Lansing is the recommended site for a possible future Leavenworth County airport after a consulting firm released the results of a nearly year-long study this week.
Coffman Associates, a Lee's Summit, Mo., airport consulting firm, named a spot near 127th Street and Gilman Road along the eastern edge of Lansing as its recommended site. The firm released the results in a meeting Wednesday with officials from the county and its cities.
The completion of the firm's site selection study still leaves the county years away from a decision whether to construct an airport, said Mike Dmyterko, project manager for Coffman Associates. County commissioners pledged last year that they would not make a final decision on the airport until the issue went up for a countywide vote. Dmyterko said that moment was likely still three to four years off, if the county moves ahead with the planning process.
First, Dmyterko said, his company plans to present its findings to government bodies throughout the county, in order to give leaders and residents a chance to look over the results.
"As soon as we can basically get on their agendas, we're just going to go around, make a whirlwind tour and make a presentation to the councils of each associated city and the county commission," Dmyterko said.
At that point, the next step will be to name a sponsor of the airport project — possibly Leavenworth County itself, one of its cities or a combination of cities. At that point, the project would be eligible for Federal Aviation Administration grants to conduct further studies required before the construction of an airport.
The full results of the site selection study are available at leavenworthcounty.airportstudy.com.
For more on the airport study, check next week's web and print editions.