Basehor-Linwood
ACT

scores increase by full point from previous year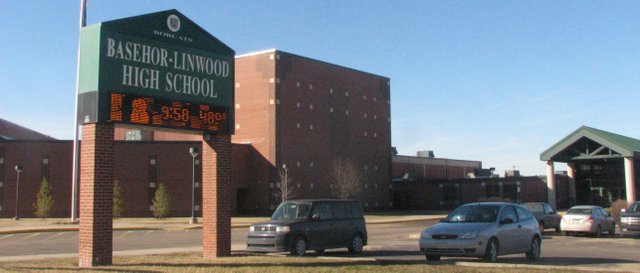 Basehor-Linwood High School students' average composite ACT scores jumped more than full point in 2011, the school district announced today.
The average composite ACT score of 22.3 for the BLHS class of 2011 outpaced state and national averages and reversed a three-year trend of sliding ACT scores for the school.
The school's score improved from a 21.2 composite for the class of 2011. The state of Kansas' average composite score for the college entrance exam in 2011 was 22.0, the same as the year before, according to figures from the Kansas State Department of Education. The national average score was 21.1. Scores are out of 36 possible points.
In a release from the school district, BLHS principal Sherry Reeves said the jump in scores was a result of efforts by students, staff and parents to improve ACT performance.
"Improving ACT scores is an ongoing priority at BLHS," Reeves said.
Basehor-Linwood superintendent David Howard attributed the improvement partly to the efforts of faculty.
"We really have to give credit to the teachers who continue to increase classroom rigor and have worked diligently to achieve this goal," Howard said.
For more on Basehor-Linwood's ACT improvement, check next week's online and print editions of the Sentinel.