Red tape holding up Basehor's annexation of sewer district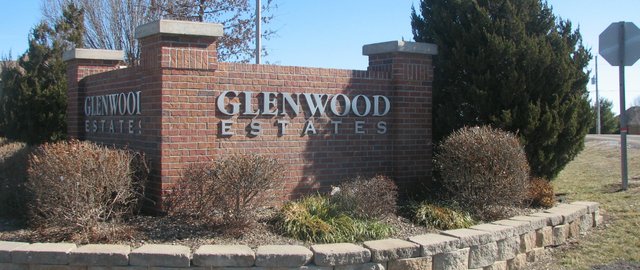 Basehor City Council members said this fall they'd like residents of Leavenworth County Sewer District No. 3 to become part of the city, and be treated as such.
If only it were so simple.
Seven weeks after unanimously directing city staff to work on annexing the sewer district south of town, city council members said during their work session Monday they'd support waiting a few months to begin that work. Their comments came after interim city administrator Lloyd Martley said it might take city staff six months to a year just to file a report to county commissioners that would start the annexation process.
"We found out that it was going to be much more time-consuming and require more work than we had anticipated," Martley said.
New state annexation legislation passed earlier this year would require the city to present the county with descriptions of each of the 90-plus properties to be annexed, as well as a detailed plan for extending city utilities and services to the area. The motion passed by the council in October asked the city staff to prepare that report in time for the council's Dec. 19 meeting, but Martley said Monday that would be impossible.
After the submission of that report, several more steps would remain before the sewer district could be annexed, according to a report from city attorney Shannon Marcano. The county commissioners would need to hold a public hearing, after which they would need to approve the annexation. Then, the annexation would go to a majority vote of landowners in the area. And in case of a vote in favor of annexation, property owners would still have the right to appeal in court.
Council member Fred Box said Monday he was concerned about moving ahead with the annexation process without more assurance that landowners would vote to become part of the city.
"I'm just thinking about all the time and man-hours spent and the cost it's going to take us to do this, and you come to find out they don't want the annexation," Box said.
And after several residents of the sewer district sued the district's governing board (the three county commissioners) late last month challenging the method used to apportion improvement costs, City Council President Dennis Mertz said the city should let things settle before moving forward.
In October, the council agreed to reduce sewer district residents' fees for connecting to the city's sewer system by about $1,000 each after the annexation process was complete, through reduced property tax assessments for state-mandated improvements recently completed by the county. The residents already have begun paying regular in-city rates on their monthly sewer bills.
Council member David Breuer said he would support a wait of a few months before proceeding with the annexation work. But he doesn't want the plan to fade away, he said.
"I want it somewhere written down where it's brought back up again and not forgot about," Breuer said.
Mayor Terry Hill said he'd put a formal motion to do so on the agenda for the Dec. 19 meeting.
Also during Monday's work session:
• Council members discussed whether to continue to adhere to Generally Accepted Accounting Principles in its annual external audit, or to switch to a cash-basis audit. A GAAP-compliant audit would cost about $9,000 more.
• Martley told the council that the 2011 budget for the city's solid waste fund would need to be amended at the Dec. 19 meeting, as expenditures have exceeded the original budget of about $209,000.
Martley said the reason for the exceeded budget is that the number was set in summer 2010, before the city knew what its expenses would be. City clerk Corey Swisher said the fund's revenues would allow for the proposed amended budget of $280,000.