Wreaths Across America to honor veterans in Leavenworth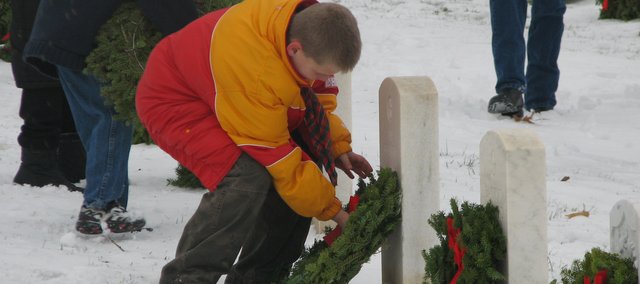 The public is invited to a Wreaths Across America ceremony this weekend at Leavenworth National Cemetery, where more than 800 wreaths will be placed on the headstones of service members.
The ceremony will begin at 11 a.m. Saturday at the cemetery, at 173 Muncie Road in Leavenworth, south of the Veterans Affairs Medical Center.
The Civil Air Patrol New Century Composite Squadron will play host to the event for the sixth year. The ceremony will take place simultaneously with other Wreaths Across America events around the country, including at Arlington National Cemetery in Arlington, Va.