Kansas Supreme Court hears Downtown Bar and Grill case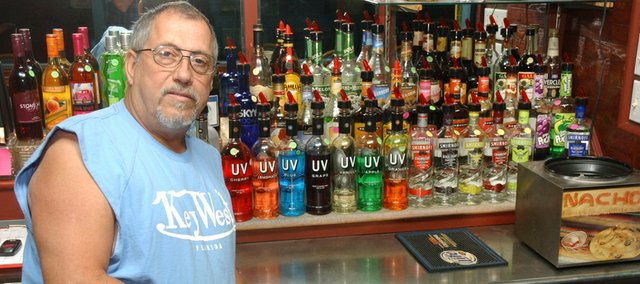 Kevin Haislip is about to get his day in court.
The Kansas Supreme Court will hear arguments today in a case involving Haislip's Downtown Bar and Grill, 622 E. Fourth St. The justices will hear arguments for and against an injunction Kansas District Court Judge Franklin Theis issued in June 2010 against a state smoking ban at the bar and a select few other private clubs licensed between Jan. 1, 2009, and July 1, 2010, the effect of a state law that forbids smoking in public places.
The Kansas Attorney General's office will argue against the injunction.
Theis upheld the anti-smoking law in general, but agreed with Haislip's attorney that the Jan. 1, 2009, cut-off date was arbitrary because it allowed some recently opened private clubs to be grandfathered in against the smoking prohibition but not others. The Downtown Bar and Grill received its private club license in May or 2009.
The Legislature established a cut-off date to prevent taverns from skirting the ban by changing status as the law was being debated.
Haislip said he was confident Supreme Court Justices would agree with Theis.
"I think we'll probably be OK," Haislip said Monday. "I think they'll grandfather us."
Although his name is on the lawsuit, other private clubs in the same cut-off date limbo joined his lawsuit, Haislip said.
"I wasn't the only one in this lawsuit," he said. "I haven't spent a whole lot on it. I won't spend any more. What they say is the way it will be."