Recall email raises concerns from Basehor residents, council members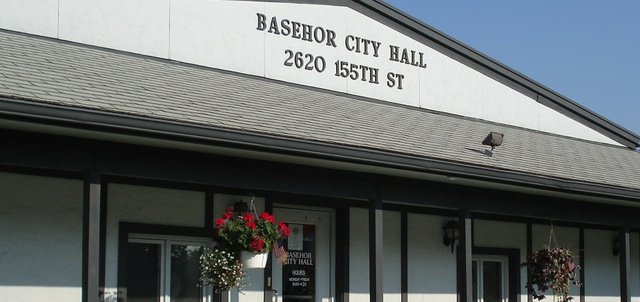 An unsolicited email message promoting the effort to recall two Basehor City Council members has caused some residents to question how the sender obtained their email addresses.
At the Nov. 21 city council meeting, one resident and two council members suggested that someone at Basehor City Hall may have released residents' email addresses from a list used to send out the city's electronic newsletter, for the purposes of promoting the effort to recall council members Dennis Mertz and Iris Dysart. City officials, though, told the Sentinel that did not happen. And leaders of the effort to recall Mertz and Dysart said they were not aware that an unsolicited email had been sent, and they did not know how the sender had obtained the recipients' email addresses.
Basehor resident Elaine Bundy, speaking at the Nov. 21 council meeting, told the council that she'd received an email promoting the recall of Mertz and Dysart on Nov. 18. She said she had given her email address to the city to subscribe to its e-newsletter, and she accused "a party at City Hall" of releasing her address.
"These emails are not for the public to use," Bundy said. "This is for the city, for the email and the newsletter, and that's it."
Bundy said her daughter and several friends of hers, all of whom live outside the city limits but subscribe to the city's e-newsletter, also received the Nov. 18 email.
Bundy is part of the three-person committee seeking the recall of Basehor Mayor Terry Hill.
Basehor City Clerk Corey Swisher, who operates the city's e-newsletter, said the city had not released any subscribers' email addresses to anyone, and it would never release that information.
About 950 people have subscribed to the e-newsletter, Swisher said. He said he and the mayor were the only people with access to the list of subscribers.
Thursday, Swisher said he wanted to clarify that any city elected official could have access to the list if he or she requested it. Hill said he did ask for the list of subscribers earlier this year, so that he could determine if residents from different areas of the city were subscribing, as part of an effort to increase communication between the city and its residents.
Hill told the Sentinel he did not release subscribers' information to anyone, either.
Also at the Nov. 21 council meeting, council member Fred Box said he had received the unsolicited recall message, as well.
"I don't appreciate anybody in this building, or you, Mayor, or anybody else giving out my email," Box said. "It's nobody else's email. That's mine. And if I find out who has done that, there will be problems."
After the meeting, Hill noted that one email address for Box is publicly available on the city's website, cityofbasehor.org, on the city council page.
Mertz, during the meeting, asked city attorney Shannon Marcano to determine if the city was involved in the sending of the email, saying it would be illegal for the city to release residents' email addresses.
"I would like for the city attorney to look into that and see if the city has broken any laws," Mertz said, "and, if so, we need to find out who did the breaking of the law."
The email in question, which Bundy shared with the Sentinel, linked to several articles on a website, basehor-recall.com, promoting the effort to recall Mertz and Dysart.
Bob Stonacek, a Basehor resident, was the speaker at an informational meeting about the recall effort last week at the Falcon Lakes Golf Club in Basehor. His wife, Trudy Stonacek, is a member of the committee seeking to recall Mertz and Dysart. Bob Stonacek told the Sentinel he did not know of an unsolicited email being sent out.
"I have no idea what they're talking about," Stonacek said.
He said he and his wife had access to the basehor-recall.com website to post content, but he said he did not know who had constructed the site or who operates it.
Stonacek said the recall effort was somewhat decentralized, and a group of people at an earlier meeting had mentioned the possibility of creating a website to promote the recall. He said he did not know which person ultimately created the site.
Kissan Joseph, an associate professor at the Kansas University School of Business who has researched email marketing, said a number of businesses sell lists of contact information for people who live in a certain area or have certain characteristics. These businesses, often referred to as "list brokers," might be able to provide email addresses, he said.
"I could ask, for example, for a list of people who own cats in Lawrence, and I would get a list," Joseph said.
Swisher said residents should not be worried to sign up for the city's e-newsletter.
"People don't need to have any concern about their personal information being released," Swisher said.
This story was updated Thursday to add a clarification about city officials' access to the city's list of newsletter subscribers.