Loughry hired by city of Raytown for finance job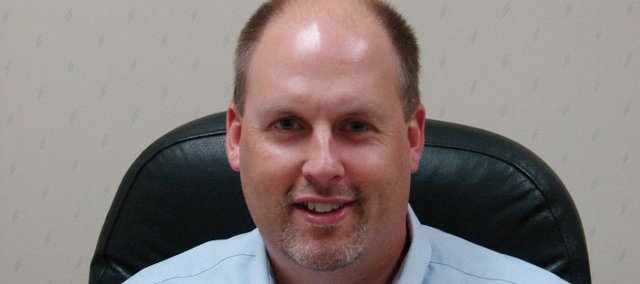 His surprise firing continues to reverberate more than two months later in the form of efforts to recall three different elected officials, but former Basehor city administrator Mark Loughry is moving on.
Loughry was hired earlier this week to be finance director for the city of Raytown, Mo.
The city's 10-member board of aldermen voted unanimously Tuesday to approve an employment agreement with Loughry for a salary of $79,500. He is due to start work there Monday.
The aldermen hired Loughry out of 18 applicants for the job, seven of whom were interviewed, said Debbie Duncan, the city's human resources manager. The job opened Nov. 11 when the city's previous finance director resigned.
Raytown City Administrator Mahesh Sharma, who interviewed Loughry along with several other city officials, said officials had looked into the circumstances surrounding Loughry's firing in Basehor. And Loughry was not shy about discussing those circumstances during interviews, Sharma said.
"He was pretty straightforward in answering all the questions that we had with honesty and integrity," Sharma said.
He said Loughry's skills and experience matched what Raytown was looking for in a finance director. Loughry was finance director for the city of Hays, where he worked before coming to Basehor in 2009, before he became assistant city manager there.
"He is going to be a good fit for our organization," Sharma said. "We are excited that he chose to join us."
Mayor Terry Hill said Loughry's hiring showed that he had been an asset for the city of Basehor.
"What a loss for us," Hill said. "Those people totally dismissed all this silliness going on in Basehor."
Basehor City Council President Dennis Mertz, who made the surprise motion to fire Loughry at the council's Sept. 19 meeting, declined to comment on Loughry's hiring except to say he wished him "the best of luck."
As of Thursday evening, attempts to contact Loughry for this story had been unsuccessful.
Raytown, which is east of Kansas City, Mo., and south of Independence in Jackson County, Mo., had a reported population of about 29,500 in the 2010 Census.
Since Loughry's firing in September, the Sentinel has reported on allegations that Loughry wrongly received fully paid health insurance benefits for his family and misrepresented the wages he received while working in Hays. Since then, efforts to remove Hill, Mertz and city council member Iris Dysart from office have cited events surrounding Loughry's firing as grounds for recall.
Hill and Loughry have both denied any wrongdoing or impropriety in connection with Loughry's benefits or the wages he reported during salary negotiations with Basehor.
In November, Loughry was named a finalist for the city administrator position in Platte City, Mo., but did not get the job.