Basehor City Council meeting agenda: Dec. 19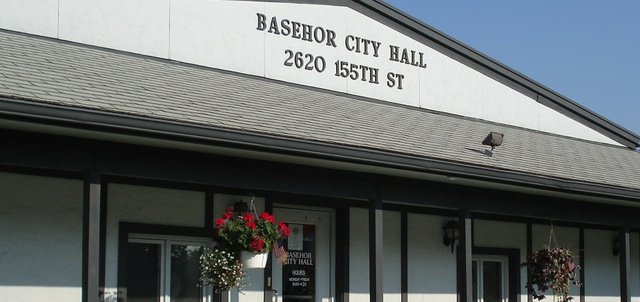 The Basehor City Council has a regular meeting at 7 p.m. on the first Monday of each month at Basehor City Hall, 2620 N. 155th St.
Agenda for the Dec. 19 meeting:
Consent agenda
Nov. 7 and 21 city council minutes
Treasurer's report
Shorty's liquor license and Casey's malt cereal beverage license renewal
Basehor PRIDE support resolution
Mutual aid agreement with city of Lansing
Resolution 2011-16: city boundary
2012 court services agreement
New business
2011 budget amendment public hearing
Approve 2011 budget amendment
Establish date to readdress Sewer District No. 3 annexation
Consider 2011 independent external audit
A full agenda packet with more information is available here.