Help pick the five biggest Basehor-area stories of 2011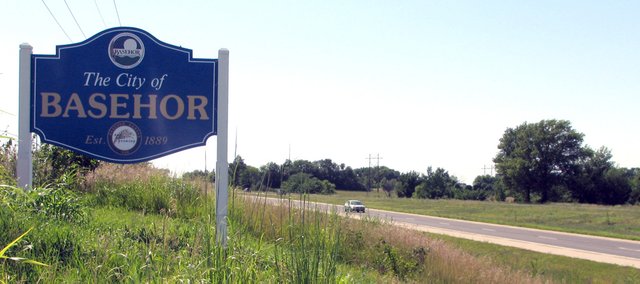 During the last week of 2011, the Sentinel will take a look back through a Basehor-area lens with recaps of the five biggest Basehor news stories of the year. And who better to decide which five stories best sum up Basehor-area life in 2011 than you, our readers?
The Sentinel is asking you to vote for five top news stories out of a list of 10 chosen by staff. Simply vote for up to five choices in the poll at this link. The poll also appears as the "Question of the Week" on the basehorinfo.com front page and other pages on the site.
The poll is open through Tuesday, Dec. 27.
Below are the 10 stories you'll have to choose from, with some links to Sentinel stories from throughout the year to jog your memory.
If you think we overlooked any important stories, let us know, and we may add them to the poll. Leave your suggestions in the comments section of this story or on our Facebook page, or send them to us on Twitter (@basehorsentinel).
Here are the 10 contending stories chosen by staff, in roughly chronological order:
• Longtime Basehor Community Library director Carla Kaiser retires, and new director Diana Weaver comes aboard. Kaiser, the only director the Basehor library had ever known, announced early this year she would retire after a 26-year career. The same week Kaiser retired in May, new director Diana Weaver took over, after two years in the same position at the Atchison Public Library.
• Census numbers show Basehor population doubled from 2000 to 2010. Data from the 2010 U.S. Census, released in March, showed how much Basehor had grown in a 10-year period.
• April elections bring new faces to Basehor City Council, Basehor-Linwood school board. Basehor voters installed new members Travis Miles and Fred Box on the city council, while also re-electing Iris Dysart to a third term. Voters in the Basehor-Linwood school district picked newcomer Lori Van Fleet and incumbent Jeané Redmond in the two contested school board races.
• Basehor VFW Post asks for help to avoid losing building. In May, leaders at the Basehor VFW Post 11499 said the post was just a few months away from losing its home on 155th Street unless it received some financial help. Since then, though, post members said a successful bingo program and some community donations, including a $700 gift from Basehor Intermediate School students, have helped improve the post's situation.
• Basehor accepts $1 million state grant to extend Wolf Creek Parkway. After the Kansas Department of Transportation in February offered the city $1 million to connect 155th and 158th streets just north of U.S. Highway 24-40, Mayor Terry Hill called the grant a "once-in-a-lifetime opportunity." The city council accepted the grant in June by a split vote, leaving the city on the hook for the remaining costs of the project, estimated at about $260,000.
• Basehor-Linwood schools bounce back on state assessments, ACT scores. Good news about student performance poured in this fall for the Basehor-Linwood school district, as leaders learned that the district had met the federal Adequate Yearly Progress standard after falling short in 2010, graduating students' average ACT scores had jumped to reverse a sinking trend and state assessment performances had earned the district an all-time high in Standard of Excellence honors. One indicator that did not provide positive news was the district's graduation rate, which sunk under a new federal rate formula that administrators said unfairly discounted many students enrolled in the Basehor-Linwood Virtual School.
• City administrator Mark Loughry fired in surprise vote. At its September meeting, the city council fired Loughry in a surprise, split vote that caused one council member to storm out of Basehor City Hall in anger. Since, allegations have surfaced regarding Loughry's health benefits and reporting of previous wages, while Loughry and Hill denied any wrongdoing; the council has voided a severance check to Loughry, then approved a smaller one; and Basehor Police Chief Lloyd Martley has taken over as interim administrator, while Loughry was hired by the city of Raytown, Mo. The firing has continued to make itself felt in another ongoing story:
• Recall efforts target mayor, city council members. Leavenworth County this fall approved recall petitions from Basehor residents aiming to remove Hill, Dysart and city council president Dennis Mertz from office, with all petitions citing events surrounding Loughry's firing as grounds. The petitions against Mertz and Dysart accused them of violating state open-meetings laws, and the petition targeting Hill alleged misuse of public funds. Mertz and Dysart denied the charges against them, as did Hill.
• Sewer District 3 project: Residents get price tag, city plans annexation. Residents of Leavenworth County Sewer District No. 3, including the Glenwood Estates subdivision and two Basehor-Linwood schools, finally got a glimpse of what the total cost of their switch to the Basehor city sewer system might be: $14,000 per home over 20 years, according to a proposed plan from Leavenworth County. Residents of the sewer district pled their case for lower costs to the county and the city of Basehor, and the city offered the residents a price break effective once a planned annexation of the district is complete. That process may take longer than anticipated, though, city officials said in December.
• Orscheln Farm & Home plans store in former grocery building. In December, Orscheln completed a deal to move into the former Wolf Creek Marketplace building in Basehor in spring 2012, giving the location a tenant for the first time in two years. The city council approved tax incentives to attract the company, after talks that stretched back to at least March.