Neighbors: Bill Golden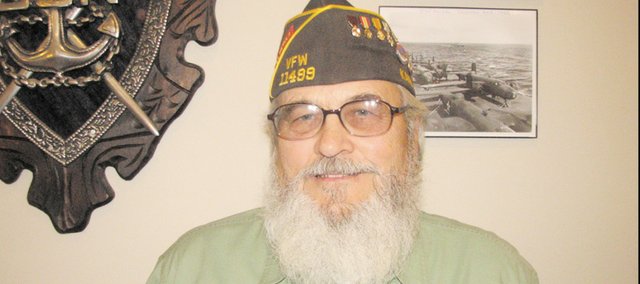 Occupation: Realtor and associate broker in both Kansas and Missouri
Place of birth: Eads, Colo.
Family: Wife, Carol; no children. I am the middle child of a family of 7 — 6 boys and one girl. My wife is an orphan from age 5 with two older sisters.
Q: When did you move to the Basehor area, and what brought you here?
A: My wife's company was bought by a local company in 1997 and (we) moved from southern California to Overland Park. We bought ( a home) in Kansas City, Kan., then sold (it) and moved to Basehor in 2000 to get out of Wyandotte County.
Q: What's the biggest risk you've ever taken?
A: Vietnam — twice. Two of my brothers and I were there at the same time in 1966, 1967 and 1968. Our mother was very concerned. Six tours between the three of us.
Q: What's the best piece of advice you've ever been given?
A: Live by the Golden Rule.
Q: What three things would you want people to know about you?
A: I'm honest, loyal and kind.
Q: What did you want to be when you grew up?
A: Happy!
Q: What's your ideal vacation spot?
A: The hill country of Texas.
Favorites:
Song: I had partial loss of hearing in Vietnam so I'm not much on music. I do like the songs from the movie "The Big Chill." I just have to play it very loud.
Color: Blue
Food: Big on seafood.