Neighbors: Walt Stephen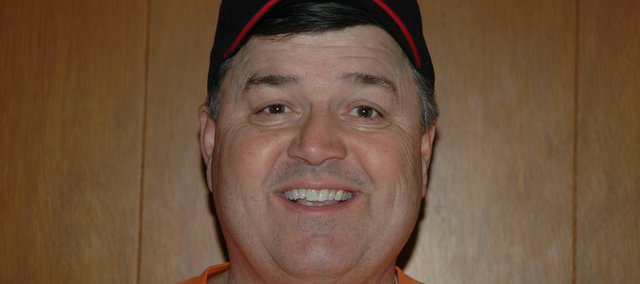 Walt Stephen shares a little bit about himself in this week's Neighbors column.
Occupation: Owner of Stephen's Orchard and a retired fire captain from the Kansas City, Kan., Fire Department.
Place of birth: Kansas City, Mo.
Family: Wife, Karlon; daughters, Angie Larson and Michelle Duprey; two grandchildren
Q: When did you move to Bonner Springs, and what brought you here?
A: I moved to Bonner Springs in 1996 because I wanted to live in a small town and send my kids to a small-town school; live in a rural area and experience a better quality of life for my family.
Q: What's the best biggest risk you've ever taken?
A: I have had several over the years with my work. It's hard to tell, but being a firefighter, it was always interesting.
Q: What's the best piece of advice you've ever been given?
A: Always give people the benefit of (the) doubt. They will almost always turn out to be good.
Q: What three things would you want people to know about you?
A: That I am an honest person, I like helping people and enjoy spending time with my family and friends.
Q: What did you want to be when you grew up?
A: There were two. I wanted to be a policeman or a firefighter, and I got my dream job being a firefighter.
Q: What's your ideal vacation spot?
A: (I have) several. I enjoy going to Wyoming with my wife and prospecting for gold. I also enjoy the gulf, fishing for red snappers and groupers.
Favorites:
Song: Most country songs, the older the better.
Color: Fire engine red
Food: Big ol' rib-eye steak