City contracts for building inspection from Basehor employee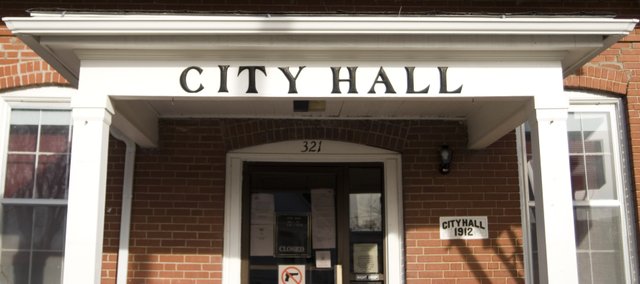 Tonganoxie has entered into a building inspection contract with Basehor.
The council, during a special meeting Wednesday, Feb. 9, approved, 5-0, the contract.
Basehor city inspector Mark Lee will work eight hours a week at $33 per hour.
City Administrator Mike Yanez said it would be a "play it as it goes" situation in which the city could request more hours if needed.
City Attorney Mike Kelly has been working on the agreement with Basehor City Attorney Patrick Reavey on the particulars of the agreement.
"It's not a perfect contract, but I don't think we can get any further," Kelly said, noting liability issues.
A city vehicle will be provided for the inspector for transportation in the city.
At eight hours per week, that works out to $13,728 per year, which is below the 2011 budget item of $15,000 for the building inspection services, Yanez said.
Also at the meeting, the city learned of three buildings Police Chief Jeff Brandau has been evaluating as potential replacement of the cramped police station.
The locations were:
• The former Legal Printing on Front Street.
• Near Legal Printing, the former Famous Stars Video.
• And the former Right Choice Pharmacy in the Urban Hess Business Center.
There was also discussion with Fire Chief Dave Bennett about the possibility of sharing of space with the police department.
The council, with Brandau, Bennett, Kelly, Yanez and assistant city administrator Kathy Bard, met in executive session for 60 minutes to discuss land acquisition, confidential real estate matters and security matters.
No action was taken when the council entered back into regular session.