Video: Leavenworth County Humane Society spay/neuter transport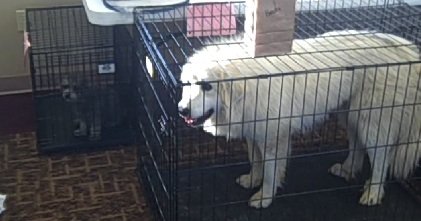 A chorus of "meows" Friday morning filled the Community Room at Reece & Nichols in Basehor as 27 cats and three dogs waited to be picked up after the Leavenworth County Humane Society's monthly low-cost spay and neuter transport returned about 9 a.m.
The transport travels to a different city in the county each month, allowing residents to bring in dogs or cats to be spayed or neutered at the No Homeless Pets KC clinic in Merriam. Residents pay a reduced price — even more reduced for feral or barn cats — drop the animals off on Thursday and pick them up on Friday.
In this video, LCHS president Crystal Swann Blackdeer discusses the transport program and introduces some of the cats and dogs who went along on this month's trip.
For more on the LCHS spay and neuter transport, including more video, check the print and online editions of the Sentinel on Thursday, Feb. 24.