City council approves 50 percent youth sports discounts for 2011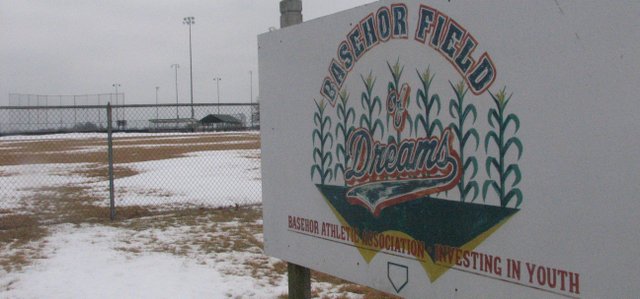 Basehor residents' $400,000 investment in youth sports will pay immediate dividends, in the form of a half-price discount for the families of children taking the diamond this spring or hitting the gridiron this fall.
Weighing the risk of an unknown financial impact, the Basehor City Council voted, 3-1, on Monday to award Basehor residents a 50 percent discount on 2011 youth sports participation fees at the Field of Dreams athletic complex.
Council member Jim Washington opposed the measure. Member David Breuer, who said earlier this month he opposed offering a discount for 2011, was absent.
Mayor Terry Hill, who did not have a vote on the matter, said before the council's discussion that he endorsed a rebate for residents in 2011. He said the city should treat the Field of Dreams complex as it does Basehor City Park: as a service for residents.
"It isn't a business operation to make money," Hill said.
For more on the city council meeting, check the online and print editions of the Sentinel on Thursday.