Council wants more information before awarding Field of Dreams contract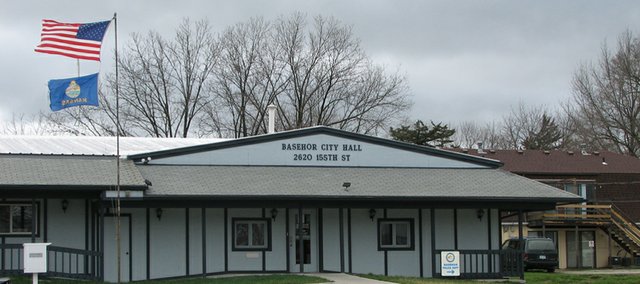 Only one group made a proposal to operate the City of Basehor's Field of Dreams athletics complex, and city council members want to hear more before they award a contract.
The National Youth Sports Sanctioning Organization was the only company to answer the city's request for proposals for a contractor to provide youth sports programming and concessions at the complex, city administrator Mark Loughry said at the city council work session Monday.
"This is a fairly new kind of service, evidently," Loughry said. "There's not a lot of people who handle exactly what we were looking at handling here."
The city's request called for a contractor to organize youth leagues and tournaments in football, baseball, softball and T-ball, as well as providing concessions at the complex, which is located at 14333 Fairmount Rd. Special Olympics and youth soccer programming were optional.
Loughry said NYSSO had experience running youth football programs, having operated a Kaw Valley-area youth football league and events in Lawrence and Topeka, but he said it did not have any experience with baseball or softball. The group is still ready to provide programming in those sports, though, Loughry said.
Council member Bill Moyer expressed doubt that the company would be able to handle the baseball and softball operations, with those sports' spring seasons approaching in a few months.
"Do we really want to pay these guys to pull a rabbit out of the hat?" Moyer said.
Council president Jim Washington said he was not as concerned about the company's ability to take on the new sports, but he did still want to see a presentation from the company at this month's full council meeting before making a decision.
"Football, softball: What's the difference?" Washington said to laughs. "One's long; the other's round."
More seriously, he said that if the company had successfully operated youth programs in one sport, it would probably be able to manage other sports as well.
Member Dennis Mertz, who was a strong supporter of the council's decision to buy the Field of Dreams complex in April 2010, said he'd like the company to show that it had found an experienced director to run the softball and baseball operations. Efforts to get those leagues underway would need to begin soon, he said.
"By the time we have the council meeting in two weeks, they'll want to have flyers the next day," Mertz said. "It's going to be that quick a turnaround for spring ball."
Another option for the city besides contracting with an operator, Loughry said, would be to hire an employee to run the Field of Dreams programs, but he said the city was probably not prepared to get into the business of running sports leagues. He said he believed NYSSO would be able to handle the operations.
"I don't think they're going to have an issue with getting it done," Loughry said. "I'm confident there will be baseball and softball."
The city purchased the Field of Dreams complex for about $400,000 in April after its previous operator, the Basehor Athletic Association, came to the council in 2009 asking for financial assistance.
The council will make its decision on the contract at its regular meeting on Monday, Jan. 17.
Also at Monday's work session, the council:
• Discussed a potential agreement with First State Bank and Trust regarding a triangle-shaped piece of property near 150th Street and U.S. Highway 24-40.
The city purchased the property from Basehor Properties, L.L.C., with an agreement to return a portion of the property after a planned realignment of 150th Street was completed. Since then, the 150th Street project was put on hold, and First State Bank took control of the surrounding property through foreclosure. The bank is now asking the city to make a similar agreement that would return a portion of the triangle-shaped property to the owner of the adjacent property whenever the 150th Street realignment occurs.
• Discussed proposed changes to the city's personnel policies, including a proposal to switch the city's matching contributions to future non-police employees' deferred compensation benefit to match the rate set by the Kansas Public Employee Retirement System (KPERS), rather than the higher rate set by the Kansas Police and Fire Retirement System, which the city currently uses. Current employees would not be affected by the change.
• Signaled support for a proposed agreement with the City of Tonganoxie that would allow it to use Basehor's building inspector one day per week. Tonganoxie eliminated its full-time inspector position last year, and the agreement would allow Basehor to keep its current inspector on staff without a full-time workload within the city, Loughry said.