BLHS

 softball's Mayberry is 4A Coach of the Year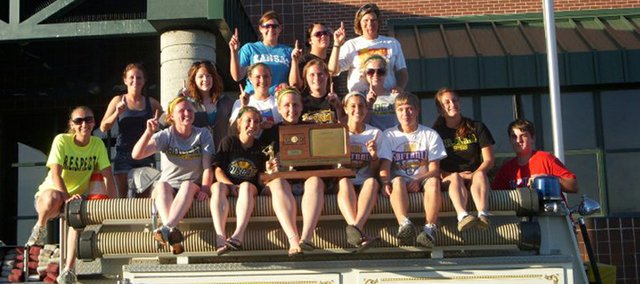 Basehor-Linwood softball coach Susan Mayberry has been named the 2010-2011 Kansas Softball Coaches Association's Class 4A Coach of the Year.
Mayberry guided the Bobcats to a 24-2 record and a Class 4A state championship last spring. It was just the second Kansas State High School Activities Association-sponsored athletic state championship, and the first for a girls team. The BLHS boys basketball team won a state title in 2009.
The Coach of the Year honor was determined by KSCA member coaches. The Class 2-1A winner was Tom Kirkland of St. Mary's Colgan, the 3A winner was Brian Mitchell of Riverton, the 5A winner was Doris Hein of Andale and the 6A winner was Mike Allen of Olathe South.
Mitchell was selected as the overall Coach of the Year after guiding Riverton to a 23-1 record and the 3A state championship.