U.S.

senator schedules listening tour in Leavenworth County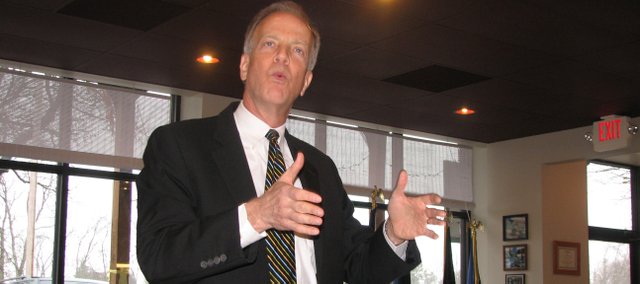 U.S. Sen. Jerry Moran will visit Leavenworth County on Tuesday, Jan. 18, during his Statewide Listening Tour.
Moran, R-Kan., will meet with residents from 1:30 to 2:30 p.m. Tuesday at the Lansing Community Center, 800 First Terrace, in Lansing. Area residents are encouraged to attend.
Moran, R-Kan., recently was sworn in as Kansas' junior U.S. senator. As he did when he was a member of the U.S. House of Representatives from the 1st District of western Kansas, Moran is continuing his tradition of traveling back to the state at every opportunity to visit communities throughout the state.
The senator will travel to each of Kansas' 105 counties to talk with area residents about their hopes and concerns. A news release from the senator's office said the issues Moran focuses on and the work he does in Washington, D.C., is largely based on the conversations he has with Kansans during these town hall meetings.