Commission narrows administrator field to eight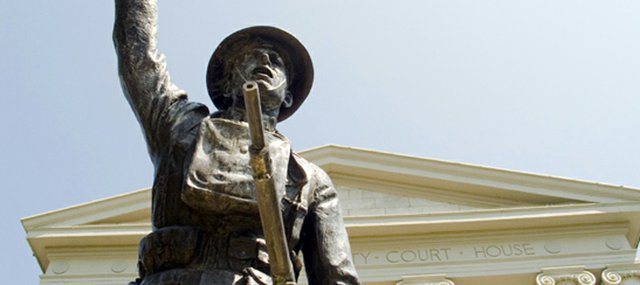 As the Leavenworth County Commission prepared last week to narrow down its pool of more than 60 candidates for the county administrator position, the commissioners tangled over what sorts of qualities to look for in a prospective administrator.
Commission chairman Clyde Graeber said Tuesday that the commissioners had narrowed the pool down to eight candidates for the job, each of whom would be invited to interview for the position.
Before the board met in executive session Thursday to choose candidates for interviews, Graeber and commissioner John Flower discussed their preferred qualifications for the future administrator. Graeber said he preferred someone with experience in Kansas government who could work well with the departments and elected officials in the county, while Flower said he wanted to seek someone who could crack the budgetary whip as the county faces lean financial times.
During the commission's public session on Thursday, Graeber said he wanted an administrator who would listen fairly to the different departments and elected officials in the county when it came to requests for funding. He said the previous administrator, Heather Morgan, may have been too quick to deny such requests without review on occasion.
"I'm not trying to change the job description," Graeber said. "I'm simply trying to say, I think we can all work together and accomplish what we really want to do."
Flower said he appreciated Graeber's ideal of a more harmonious county government, but he said that more important to him in a prospective administrator was the ability to keep departments' budgets under control as the county faces the likelihood of a mill levy increase just to maintain its current services in the coming years.
"Why would we have a county administrator if the county administrator is not going to manage the budget?" Flower said.
For more on the county commission, check this week's print edition.