Basehor Historical Museum, Holy-Field Winery celebrating Kansas Day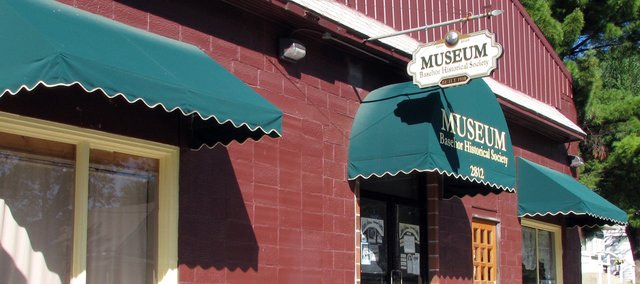 Among the Kansas Day celebrations taking place around Basehor on Saturday will be events at the Basehor Historical Museum and Holy-Field Vineyard and Winery.
The museum, 2812 N. 155th St., will celebrate the state's sesquicentennial during its regular Saturday hours of 9 a.m. to 2 p.m. Visitors will be asked to give one word to describe why they love the state of Kansas, and responses will be displayed on a wall at the museum. Guests can also register to win prizes, and the museum will serve refreshments.
Holy-Field Winery, 18807 158th St., will allow guests to toast Kansas' 150th birthday from 2 p.m. to 5 p.m. with birthday cake, sunflower seeds and a performance by the musical duo Ragtime X 2.
Kansas Day celebrations will also take place at Basehor Community Library and other locations around Leavenworth County.