Former
BLHS

janitor charged with thefts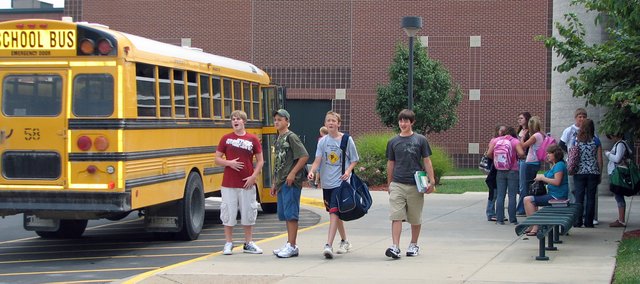 A former Basehor-Linwood High School janitor was charged last week with five counts of theft after a Basehor Police Department investigation led to the recovery of numerous items stolen from the school as well as from students and teachers.
John Henry Bullock Jr. faces one count of felony theft and four counts of misdemeanor theft, Leavenworth County Attorney Todd Thompson said. His first hearing is set for 9 a.m. on Feb. 16.
Items stolen from the high school ranged from band and sports equipment to toiletries and cleaning supplies, Thompson said.
It was a stolen iPod that led to Basehor police's discovery of the thefts, police chief Lloyd Martley said. After one victim filed a police report for the missing iPod, Basehor police plugged its serial number into a database where pawn shops catalogue their merchandise. They discovered that the iPod had indeed been pawned at a local shop, and from there they were able to connect the dots to other property that had been stolen from the school, Martley said.
"Being a custodian, he had access to everything," Martley said. "He had keys to everything."
Bullock worked as a night custodian at the high school, but the Basehor-Linwood school board approved the termination of his employment in November. That was before Basehor police discovered the thefts, Martley said.
"Based on what was recovered, he's probably been doing this for a very long time," Martley said.
Martley said the case served as a reminder of the importance of filing police reports for stolen property, and he credited Lt. Bob Pierce with good investigative work on the case.
For more on this story, check Thursday's print edition of the Sentinel.