Photos: Fourth of July in Basehor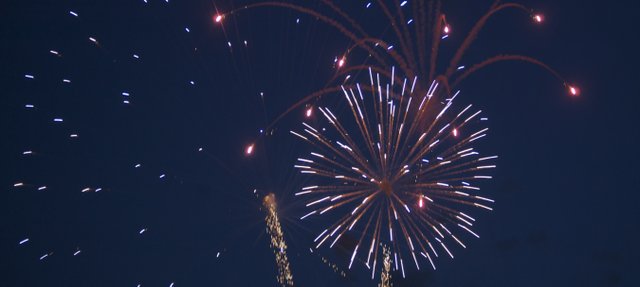 Photo Gallery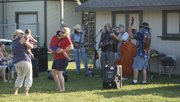 2011 Basehor Fourth of July celebration
Visitors dotted the grounds of Basehor-Linwood High School on Monday for the 2011 Basehor Fourth of July celebration, organized by Basehor PRIDE and featuring members of the Basehor VFW Post 11499.
Visitors filled the parking lot and surrounded the football field at Basehor-Linwood High School on Monday night, taking seats on folding chairs or truck beds in anticipation of the fireworks show that would cap off the festivities.
Local band The Fairmounters performed for two hours, the Basehor VFW Post provided concessions as well as a 21-gun salute and the Fairmount Township Fire Department raised its 30-foot American flag atop its 105-foot ladder.
The event was organized by Basehor PRIDE, and sponsors included the city of Basehor, Citizens Savings and Loan, Community National Bank, First State Bank and Trust, the Basehor Chamber of Commerce, the Basehor Lions Club and the VFW Post.
View the gallery at left for a look back at Basehor's celebration of America's independence.