Alison Tucker, Charles Haynes announce birth of daughter
Alison Tucker and Charles Haynes of Bonner Springs announce the birth of their daughter,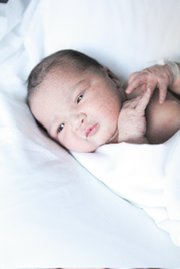 Olivia Ania Haynes, on June 27, 2011, at Shawnee Mission Medical Center, Merriam.
Olivia weighed 9 pounds, 6 ounces and was 20 inches long. She was welcomed by her siblings Emma Tucker, 10, and Abigail Tucker, 9.
Grandparents are Sandy Pickett of Bonner Springs, Charlie Haynes of Mansfield, Ohio, and Margaret Brown of Kansas City, Mo. Great-grandparents are Betty and Gene Dun of Topeka.