Basehor City Council work session notes: community garden, police shooting range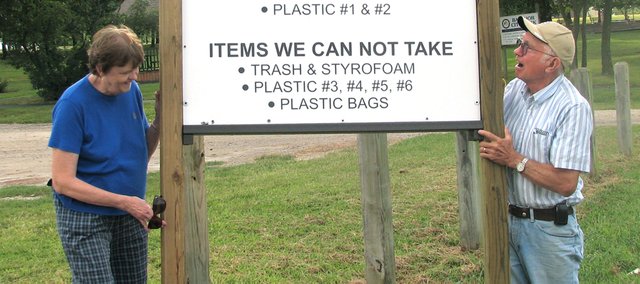 Basehor City Council members signaled their approval Monday for a new community garden planned to be installed on the north end of Basehor City Park.
Basehor PRIDE members gave a presentation about their plans for the garden at the council's work session Monday night.
"We spent a good amount of time planning this," PRIDE president Chuck Wilderson said at the work session.
PRIDE is requesting that the city provide water for the garden. Wilderson said PRIDE would pay for the construction of a water line to the garden, possibly with the help of a grant from the state PRIDE organization.
The community garden proposal is on the agenda for the regular city council meeting Monday for approval.
For more on the community garden, check the online and print editions of the Sentinel next week.
• Also at the work session, Basehor Police Chief Lloyd Martley presented plans for a proposed new shooting range for the police department, to be located on the grounds of the city's wastewater treatment plant at 2300 N. 158th St.
Martley said the range would help officers train with their firearms without traveling to another city's range. He said he estimated the project to cost about $15,000, and the department would use a $5,000 award from an FBI sharing program. The other $10,000 is included in the proposed 2012 city budget.
After council member Iris Dysart asked if she would be able to hear gunfire at her nearby home, Martley said the sound would be muffled by a natural berm and thick trees in the area. He said shooting would occur on about three days each month. That would include training for Basehor police and police from the Johnson County city of Fairway, which has agreed to provide target equipment in return for rights to use the range.
The shooting range proposal will also be on the city council's agenda Monday.
• City engineer Mitch Pleak discussed possible new fence regulations for the city. The city does not currently have any regulations regarding fences.
The regulations would include a requirement to apply for a $25 permit before constructing a fence, and they would protect against drainage problems and a visibility issues at intersections.
The fence regulations are on the agenda for Monday's meeting, as well.