Basehor City Council member calls for cuts on employees' benefits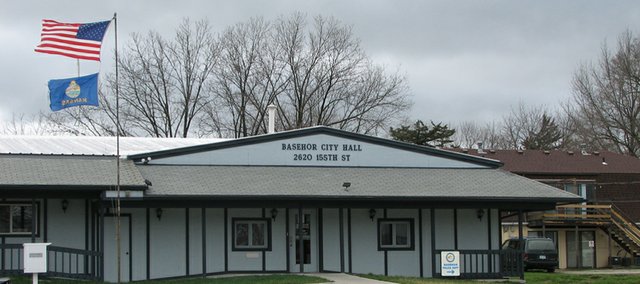 After Basehor city staff proposed a 2012 budget that would keep residents' mill levy steady, one council member responded last week with a proposal to further cut spending by slashing benefits for city employees.
At a special city council work session to review the 2012 budget Thursday, July 7, council president Dennis Mertz presented a plan that he said would save the city about $81,000 next year by cutting payments into current employees' retirement accounts and contributions toward their health insurance premiums.
The cut to retirement contributions would not affect police officers, but the health insurance change would affect all employees.
Mertz said he made the proposal because of a budgeting change the city made in 2011, when it began using about $200,000 of the city's sales tax receipts to balance the budget of its general fund rather than putting it into its capital improvement fund, which is used to improve facilities and infrastructure.
"If we keep on that route, we're going to have to raise the mill levy," Mertz said after the work session, "and we're not going to be contributing any more into the capital improvement fund."
Mertz's plan would slash non-police employees' retirement contributions from the city roughly in half, from about 14.6 percent of their wages to about 7.3 percent. It would extend to all current employees a new policy already in effect for new hires, setting their deferred compensation contributions at the rate used by the Kansas Public Employee Retirement System (KPERS) rather than the higher rate used by the Kansas Police and Fire Retirement System.
A second resolution in his plan would require employees to pay 25 percent of their personal health insurance premiums. Currently, the city pays for all of their personal premiums. The city pays for 50 percent of premiums for their dependents or spouses, and that rate would not change under Mertz's proposed resolution. The change would cost most employees roughly $45 per pay period, Mertz said.
For more on the 2012 city budget, check the online and print editions of the Sentinel on Thursday.