Republican picnic will be Saturday at
VFW

Park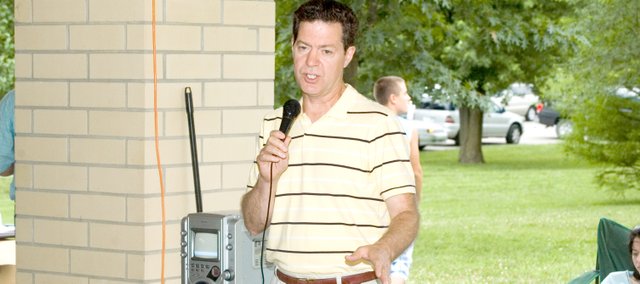 The Leavenworth County Republican picnic will be 11 a.m.-2 p.m. Saturday at the VFW Park in Tonganoxie.
Bratwursts and smoked sausages will be served, along with chicken tenders and grilled pineapple and baked beans with bacon from 11-2.
Cost is $5 per person or $20 per family.
To register, contact John Bradford at (913) 683-0871 or Barb Paulus at (913) 526-0896.