Higher food costs: Increases attributed to higher demand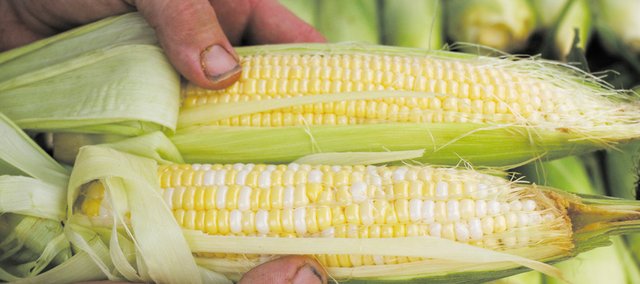 Sean Fox, a professor of agricultural economics at Kansas State University, answers questions about rising food prices around the globe.
Q: Why are food prices on the rise?
A: The increased prices can be attributed to several factors based on supply and demand.
Q: I've read that corn, which is used in so many products, should be blamed because so much of it is now going for ethanol. Is that true?
A: Biofuel production has facilitated higher prices through greater demand for corn. Higher oil prices contribute to increased demand for ethanol, which drives up the price of corn.
Q: How much corn is going toward biofuel production?
A: It's estimated 40 percent of the United States' corn output will likely be used for ethanol in 2011.
Q: So is that, in turn, causing food prices to go up worldwide?
A: What has happened is that incomes have increased very dramatically in places like India and China, contributing to a very dramatic overall increase in demand for food commodities. That is a major driver on the demand side. The world's population also has increased by 10 to 12 percent during the last 10 years, increasing the demand for food.
Q: Bottom line: What are the effects from higher food prices worldwide?
A: The effects of higher-priced food commodities are far from universal. In Europe and the U.S., people spend a relatively small proportion of their incomes on food — around 10 percent. People in lower-income countries, such as in the Middle East and sub-Saharan Africa, spend a greater proportion of their income on food. If they are spending 70-plus percent of their income on food, a 15 percent increase in wheat prices or corn prices is a major issue for them.