Police continue to await autopsy results in downtown death but do not suspect homicide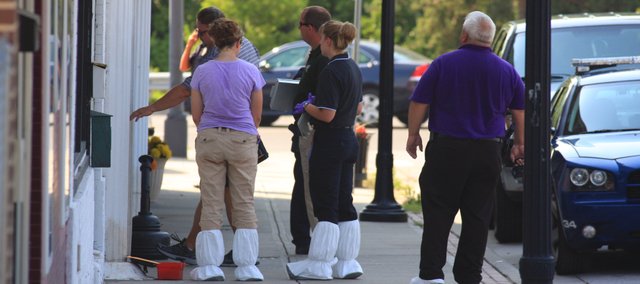 Bonner Springs police continue to wait for toxicology reports to be returned in the investigation of the death of a Bonner Springs man Monday.
At 7:15 a.m. Monday, police responded to a call reporting the discovery of a body, later identified as Matthew H. Smith, 40, in an area behind downtown Bonner Springs businesses in the 100 block of Oak Street. Lt. George Collins said the Wyandotte County coroner had performed an autopsy but was still awaiting the results of toxicology testing, and it was unclear how long it would take to get those results.
However, Collins confirmed that there were no gunshot or knife wounds on the body or anything else apparent to indicate that Smith's death was a homicide.