Rural Leavenworth County woman fined $1,000 for littering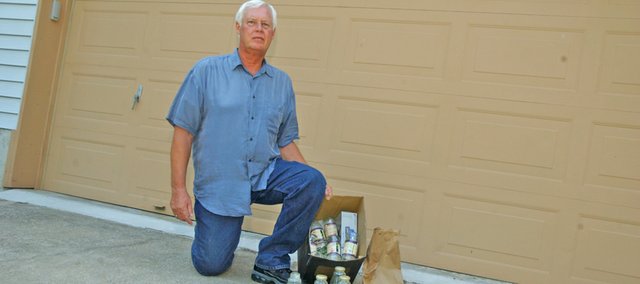 If Carole Green wasn't a creature, perhaps even a slave, to habit, she may not have been fined Friday $1,000 for littering.
Green, of 17324 Kansas Ave., Bonner Springs, was sentenced Friday on four counts of misdemeanor littering in Leavenworth County Court. District Court Judge Gunnar Sundby, who admitted to doing a double take on the steepness of the fine, imposed the minimum fine for first-time offenders of $250 on each count.
Green pleaded guilty to the charges in June and was ticketed for littering after Gary Bukaty, who lives about 2 miles east of Green, photographed her throwing empty tea bottles into the yard of his rural southeastern Leavenworth County home. He took that step to learn who had been throwing the bottles in his yard most afternoons for nearly two years.
She didn't select Bukaty's yard out of malice, Green said. It just happened to be where she finished the tea.
"It was nothing personal," she told the judge. "If I had to do it over again, of course, I wouldn't do it."
Green also presented Sundby with a letter explaining her history with impulse-control issues, which the judge considered in imposing the fines.
In an address to the court, Bukaty explained he called the Leavenworth County Sheriff's Department because he was tired of picking the bottles up daily, but he assured Green he had nothing to do with the media attention surrounding the case, which drew one TV crew Friday to the courtroom.
After the sentencing, Bukaty said he was grateful to learn the daily littering was not born out of a grudge.
"That's what the sheriff's officers asked when I first talked to them, 'What did you do to these people?'" he said. "I didn't know. We go out to dinner once a week and to church on Sunday. We don't do anything."
The bottles first started appearing in his yard about two years ago, quickly increasing in frequency from one or two a week to almost daily, Bukaty said. He first called the sheriff's office to file an informational report early this year after logging the appearance of the bottle from 1 to 3:30 p.m. daily.
He made a second call in April after he captured Green on camera throwing the bottles from an SUV, Bukaty said. What he saw and got on film only increased his suspicion the bottle thrower was acting on a grudge, he said.
"I felt like someone was targeting me," he said. "The way the bottles were right there by my mailbox and the way the driver would stop or slow down to throw out the bottle."
With that assumption, he called the sheriff's office rather than follow and confront the bottle thrower, Bukaty said.
"I'm really thankful for the sheriff's office," he said. "They have a lot of more things to do other than chase down litterers, and they took the time to help me out."
The bottle throwing could cost Green $1,160 in fines and court costs, although Leavenworth County Attorney Todd Thompson suggested she could reduce her fines with community service at the Leavenworth Country Transfer Station.
The case's resolution left Bukaty pleased if still confused.
"Who throws a bottle out the same place, everyday?" he asked. "Who litters on Earth Day and Easter?"