Basehor City Council president reaches compromise on employee benefits, salary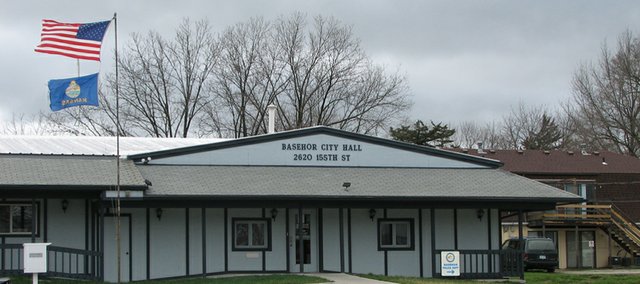 Basehor city employees will indeed likely face a cut in benefits in 2012 — but in return, they will receive a bump in salary.
The Basehor City Council, by a 4-1 vote, directed city staff to draw up a compromise measure that would decrease retirement and health insurance contributions for employees but also increase all levels in the city's pay matrix for non-police employees by 2 percent.
The benefit cuts are less severe than the ones proposed earlier this month by council president Dennis Mertz. The total projected savings from the measure for 2012 are projected to be about $13,500, compared with a savings of about $81,000 that would have resulted from Mertz's earlier proposal.
Mertz said Monday that the new proposal was a compromise reached between him and city administrator Mark Loughry.
"Sometimes you just have to work things out," Mertz said.
For more on Monday's city council meeting, check the online and print editions of the Sentinel on Thursday.