Neighbors: Cindy Bartko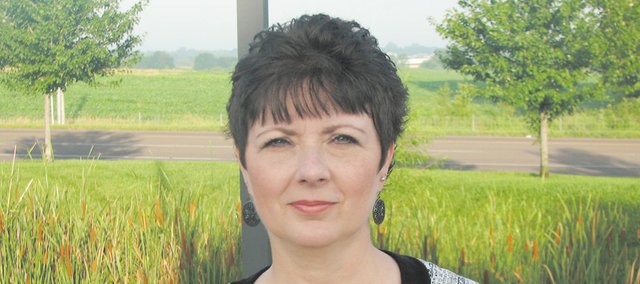 Cindy Bartko shares a little bit about herself in this week's Neighbors column.
Occupation: Legal secretary


Place of birth: Kansas City, Kan.
Family: Married to Philip with two sons, Stephen and Andrew, and two dogs, CiCi and Angel


Q: When did you move to the Basehor area, and what brought you here?

A: July 5, 1989. After getting married, we lived in Merriam for a few years. I wanted to move to Leavenworth County so I could be close enough to Providence Medical Center and start back up where I left off before moving to Merriam — volunteering at the hospital again.
Q: What's the biggest risk you've ever taken?
A: I would say starting a family. Our oldest has down syndrome, so our life has been an adventure.
Q: What's the best piece of advice you've ever been given?

A: Treat others the way you want to be treated.
Q: What three things would you want people to know about you?
A: I've volunteered in different areas/organizations since 1982, starting at Providence and also for Basehor PRIDE, the Basehor Park Assocation, the Park Advisory Board and Basehor Jaycees; my sons are my world; and I love life!
Q: What did you want to be when you grew up?

A: Secretary

Q: What's your ideal vacation spot?

A: We don't vacation much, but we just got back from Branson, and it was a lot of fun because my sons had a great time and I love the scenery there.
Favorites:

Song: It's a tie: "Comfortably Numb," by Pink Floyd, or "Amazed," by Lonestar.
Color: Sage green or pale peach
Food: Mexican or Italian