Neighbors: Chuck Adams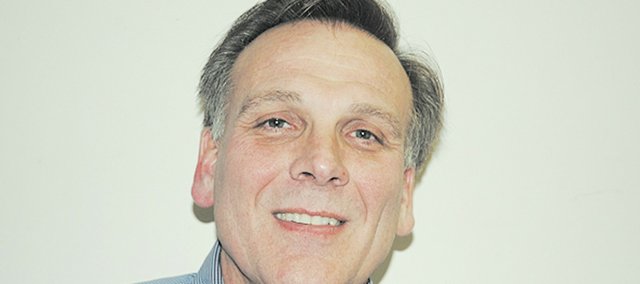 Chuck Adams of Edwardsville shares a little bit about himself in this week's Neighbors column.
Occupation: Co-owner of Advance Diabetic Shoes in Overland Park; Edwardsville City Council member
Place of birth: New Philadelphia, Ohio
Family: Wife, Sue; son, Seavie, who is married with two children; daughter, Heidi, who is married with three children
Q: When did you move to Edwardsville and what brought you here?
A: In 2002, we decided to combine households with Sue's mother. Our search for an appropriate home led us to Edwardsville. We love the house, the view and the quiet surroundings.
Q: What's the biggest risk you've ever taken?
A: Leaving the corporate world and purchasing Advance Diabetic Shoes in 2008.
Q: What's the best piece of advice you've been given?
A: Other people don't think your children are as cute as you think they are.
Q: What three things would you want people to know about you?
A: I have a deep and abiding faith in our Lord and Creator; my wife is my best friend; there's nothing better than being in a boat on a lake with friends and/or family.
Q: What did you want to be when you grew up?
A: I don't ever want to grow up!
Q: What's your ideal vacation spot?
A: I have two favorite places on this planet: First is Napa Valley, Calif., because of the peaceful, serene surroundings; second is Table Rock Lake with my family to ski, tube and hang out in the water.
Favorites:
Song: "Redneck Yacht Club"
Color: John Deere green
Food: Any food that I don't have to prepare.