Basehor Intermediate School students donate $700 to
VFW

Post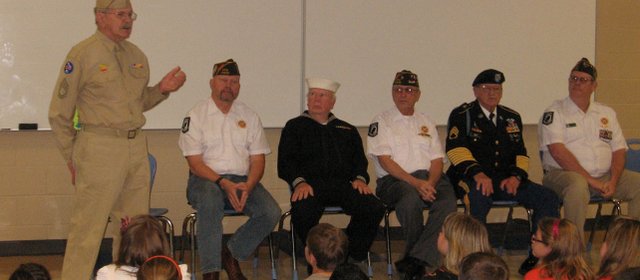 Students at Basehor Intermediate School last week raised about $700 for the Basehor VFW Post 11499 last week after post members asked for community support because of budget problems.
Michelle Ablard's fifth-grade students surprised six visiting members of the post with the funds on Friday after asking the veterans to help conclude a unit on the U.S. Constitution.
Before presenting the money they'd raised for the veterans, students stood and thanked them for their military service.
"I am not sure if there was a single person in the room who was not deeply moved when the students started to stand up one-by-one, look directly at the veterans and thank them for their sacrifices," Ablard said.
Ablard's students had a bake sale to raise money, and students and staff from throughout the school donated to the fund, Ablard said.