Neighbors: Jane Hanks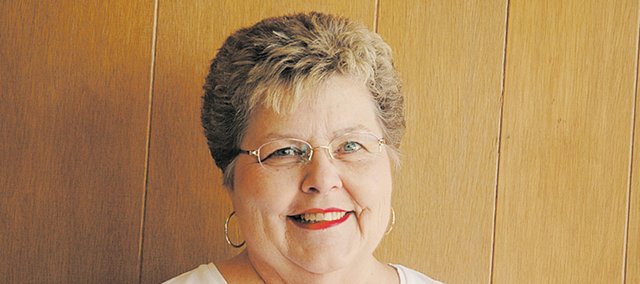 Jane Hanks of Bonner Springs shares a little bit about herself in this week's Neighbors column.
Occupation: Retired
Place of birth: Kansas City, Mo.
Family: Husband, Warren; three grown children
Q: When did you move to Bonner Springs and what brought you here?
A: I moved here in June 1973, 38 years ago, when I married my husband.
Q: What's the biggest risk you've ever taken?
A: Falling in love a second time.
Q: What's the best piece of advice you've been given?
A: The only constant in life is change.
Q: What three things would you want people to know about you?
A: Being involved in the community as a volunteer has always been a high priority. I have been a member of Bonner Springs Business and Professional Women's organization for 37 years. I am a totally committed Jayhawk!
Q: What did you want to be when you grew up?
A: A nurse.
Q: What's your ideal vacation spot?
A: Rocky Mountains.
Favorites:
Song: "Wind Beneath My Wings," as recorded by Bette Midler
Color: Pink
Food: Mexican