Basehor mayor backs Wolf Creek Parkway extension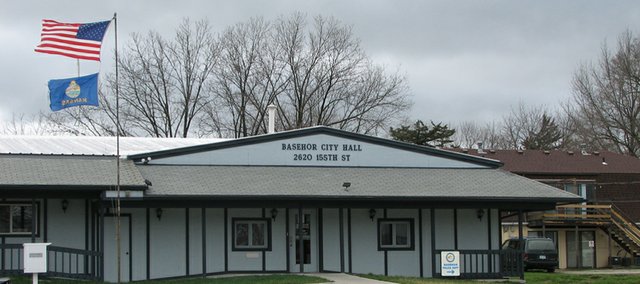 The state's $1 million offer to help pay for a new Basehor road just north of U.S. Highway 24-40 is a gift the city can't afford to pass up, Basehor Mayor Terry Hill said Monday.
At the Basehor City Council's work session, Hill spoke in favor of the extension of Wolf Creek Parkway from 155th Street to 158th Street using a Kansas Department of Transportation grant, as the council prepared to make a decision on whether to accept the grant later this month.
"It's, for me, a once-in-a-lifetime opportunity," Hill said, "to have that size of a grant come into the city from the state to build a road to attract businesses to our little community."
If the city council accepts the lowest of three engineering bids for the project, city officials estimate that the project would cost about $1.26 million overall, which would leave the city on the hook for about $260,000.
The council will consider whether to accept the grant from KDOT and award an engineering contract at its regular meeting June 20.
For more on the city council work session, check the online and print editions of the Sentinel on Thursday.