Daughters of American Revolution planning informational meeting in Basehor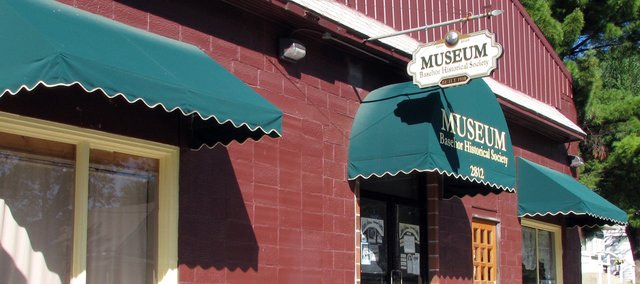 The Basehor Historical Museum Society will sponsor an informational meeting next week about a possible new Basehor-area chapter of the Daughters of the American Revolution.
The meeting will take place 7 p.m. Monday, next door to the historical museum at the Basehor VFW Post 11499, 2805 N. 155th St.
Daughters of the American Revolution is a nonprofit women's service organization open to any woman 18 years or older who can document "lineage to an ancestor, either male or female, who aided the cause of American independence through military, civil or patriotic service," according to Marlys Hankins, organizing secretary for the Kansas Society of DAR.
The meeting is part of an effort by the Kansas Society to form a new chapter in the Basehor area, Hankins said. DAR members at the meeting will offer help on researching genealogy to find a qualifying ancestor and on applying to join the group. For more information, call Hankins at (913) 782-3645.