Basehor was candidate for Victory Junction camp, development official says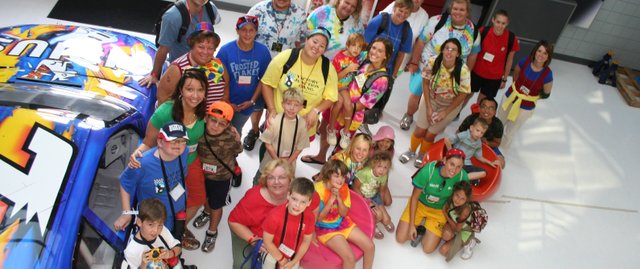 Before choosing Wyandotte County as the site of the new Victory Junction Midwest camp for chronically ill children, NASCAR's Petty family also considered several sites in southeast Leavenworth County.
The Pettys visited several possible sites in and around Basehor before settling on a spot closer to the Kansas Speedway for the camp, Leavenworth County Development Corporation executive director Steve Jack said Thursday during the LCDC's monthly board meeting in Tonganoxie.
"It was kind of a long shot, but we thought we'd pitch them some sites," Jack said.
He said a developer for the Victory Junction organization contacted LCDC about the possibility of building the camp in or near Basehor on a site ranging from 80 to 250 acres, and the group submitted four possible sites.
Founders Kyle and Pattie Petty announced last week that they had selected a 65-acre site in Wyandotte County off Interstate 70, just east of the speedway, for the second Victory Junction camp in the country. The first opened in Randleman, N.C., in 2004.
A spokesman for the Victory Junction organization, during a visit to Basehor in November 2010, said the camp was tentatively scheduled to open in summer 2013.
For more on the LCDC board meeting, check next week's online and print editions.