Two Basehor groups on
IRS

list of organizations losing tax-exempt status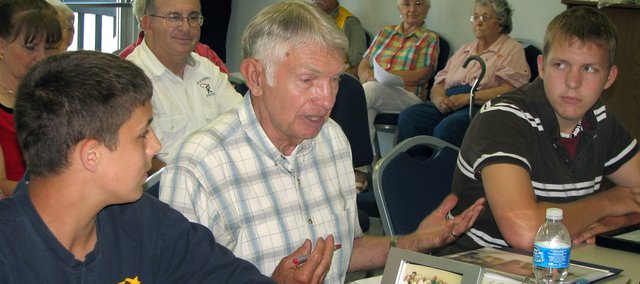 Leaders of two Basehor service organizations said it was news to them when the Internal Revenue Service announced last week that it had revoked their groups' tax-exempt status.
Basehor Community PRIDE and the Basehor International Assocation of Lions were two of about 3,000 Kansas nonprofit organizations on a list of groups that had their tax-exempt status revoked by the IRS because they had not filed required annual reports for three straight years. The IRS released the list, which contained about 275,000 groups from across the country, on Wednesday, June 8.
Chuck Wilderson of PRIDE and Doug Bittel of the Lions Club both said they had not been informed that their organizations had landed on that list before the Sentinel contacted them for comment.
Wilderson said PRIDE's inclusion on the list was the result of an apparent mix-up, while Bittel said the Lions likely ended up on the list because of time-consuming IRS filing requirements that were difficult for the small volunteer group to keep up with.
For more on this story, check the online and print editions of the Sentinel on Thursday.