Basehor council makes switch at city attorney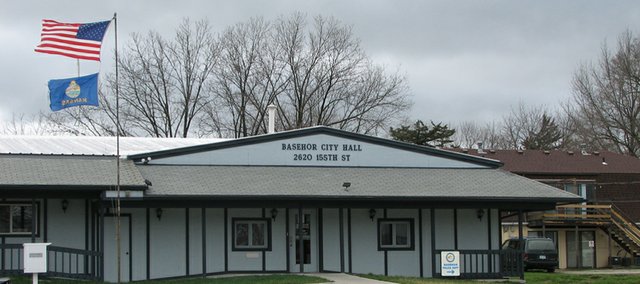 The city of Basehor has a new city attorney after the city council opted Monday to pay a higher monthly expense for the resources and versatility provided by a larger law firm.
The council voted, 3-2, to approve the appointment of Shannon Marcano as the city attorney, replacing Patrick Reavey, who held the position for four years. Council members Fred Box and Iris Dysart voted against the approval.
Mayor Terry Hill said he had chosen to make the switch so the city could have access to the resources provided by a law firm, including different attorneys that specialize in various areas of law.
"There was discussion on this council on outsourcing certain legal activities like annexations or land acquisitions, or whatever," Hill said.
Marcano is part of the White, Goss, Bowers, March, Schulte and Weisenfels law firm of Kansas City, Mo.
Reavey is self-employed. He also serves as city attorney for De Soto, Wellsville and Edgerton.
Though Marcano will serve as the city attorney, the city would also have access to other attorneys at the firm if required for a specialized service, Hill said.
With that increased service will come a bump in price, though. According to a compensation ordinance also passed at the meeting, the city will pay the White Goss firm $2,000 per month for regular city attorney services and an hourly rate ranging from $150 to $290 for special projects or litigation. The city attorney's regular duties include attending city council meetings to provide advice and answer questions, preparing ordinances and resolutions and updating the city on changing federal and state laws.
The city paid Reavey $1,600 per month or $110 per hour, whichever was higher.
Dysart said Reavey's bill was almost always for $1,600. She said he had performed well, and she did not see a reason to pay more each month for a firm's services.
"We're a small city, still," Dysart said. "I don't know why we need a large law firm."
Hill said after the meeting that the decision had nothing to do with Reavey's performance and was simply a result of his decision to choose an attorney from a firm.
"Patrick Reavey and the city of Basehor leave on the best of terms," Hill said.
At the meeting, Reavey said he believed Marcano would perform well as the city attorney, and that he had actually recommended her for other city attorney positions in the past.
Also at the council meeting on Monday:
• The council agreed to accept a $1 million state grant to extend Wolf Creek Parkway. Read more here.
• The council approved, 5-0, two ordinances designed to exempt vendors participating in the Basehor Farmer's Market from the requirement to obtain a business license.
• The council voted, 5-0, to set a special budget work session for the council at 7 p.m. Thursday, July 7.
• Before the meeting, Chuck Wilderson of Basehor PRIDE recognized Fred Box with the organization's Community Partner Award, citing his contributions through the Basehor VFW Post 11499.