Neighbors: David Adell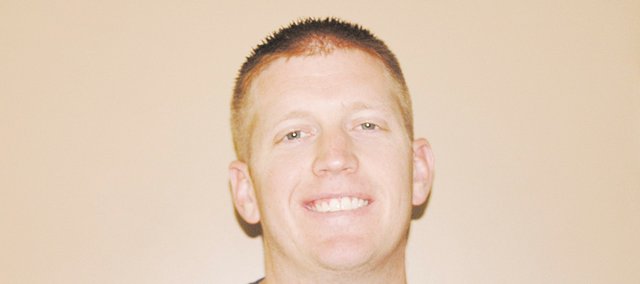 Occupation: Firefighter/paramedic for the Edwardsville Fire Department
Place of birth: Riverside, Calif.
Family: Fianceé, Andrea Fenton; dog, Frisco
Q: When did you move to the area and what brought you here?
A: We moved in February 2011. We moved because we like the area and found an affordable place to rent while we save to buy a house sometime next year.
Q: What's the biggest risk you've ever taken?
A: Going to a Raiders game in Oakland and wearing 49ers gear. That was risky; Oakland fans can be crazy.
Q: What's the best piece of advice you've been given?
A: Always pee downhill.
Q: What three things would you want people to know about you?
A: Probably the answers to the first three questions in this survey.
Q: What did you want to be when you grew up?
A: A "Top Gun" fighter pilot.
Q: What's your ideal vacation spot?
A: Wally World (theme park from "National Lampoon's Vacation"), or anywhere warm and tropical.
Favorites:
Song: I have thousands on my iPod, I cannot choose just one.
Color: Blue
Food: Cookies!