Neighbors: Teresa Hubbel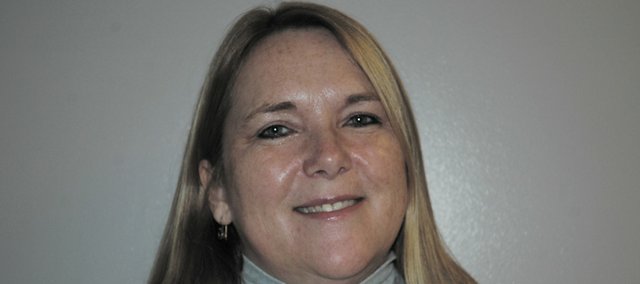 Occupation: Administrative assistant with the Bonner Springs Fire Department
Place of birth: Story City, Iowa
Family: Husband, Dennis; sons, Kevin, Brian, Brandon and Travis
Q: When did you move to Bonner Springs, and what brought you here?
A: Denny was discharged from the Navy and we came back to Bonner Springs, where he was raised.
Q: What's the biggest risk you've ever taken?
A: The first time I flew by myself. I was sure I would get on the wrong plane and end up somewhere and never get home.
Q: What's the best piece of advice you've been given?
A: Just be honest with yourself.
Q: What did you want to be when you grew up?
A: The only thing I ever remember wanting to be is a mom.
Q: What's your ideal vacation spot?
A: For me, it's a place you can truly rest, recharge and take some time to do what you want and not have to be on a schedule.
Favorites:
Color: The colors of the rainbow — can't choose just one.
Food: Home-style — the best was my dad's pot roast.