Basehor-Linwood school board candidate Larry Harms aims to lead district where he was once a student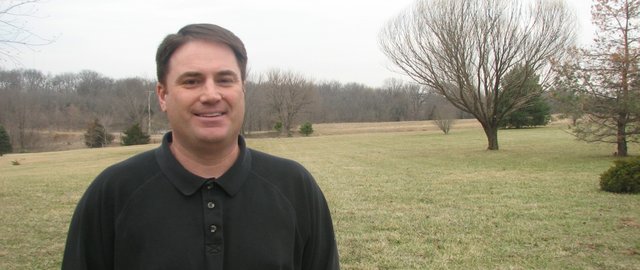 Editor's note: This week, the Sentinel profiles the two candidates running for Position 1 on the Basehor-Linwood school board in the April 5 election. Incumbent Jeané Redmond faces challenger Larry Harms in the race. The Position 1 seat represents all territory north of Parallel Road within the school district.
Go here for the Sentinel's story on Jeané Redmond.
Three candidates are running for the at-large seat on the school board. See the Sentinel's stories on Jim Peters here, Jeff Tindell here and Lori Van Fleet here.
The last day to register to vote before the local elections is March 21.
For Larry Harms, familiarizing himself with the Basehor-Linwood School District will not be an issue in his effort to win election to the school board.
Harms' introduction to the district already came from inside its classrooms. He went to elementary and middle school in Basehor and ultimately graduated from Basehor High School before it combined with Linwood High.
He has watched the district develop since then, as a student and now as a parent of a sixth-grader at Basehor-Linwood Middle School.
"Having grown up in the area, I've seen the district just explode with growth and expand the facilities," Harms said. "I think I can add to the continued success of the district."
Harms is running for Position 1 on the school board against incumbent Jeané Redmond.
After graduating from Basehor High, he went to technical school and became an electrician. He now works for a transportation brokerage, doing sales and dispatch work.
He said he's been impressed with the growth and improvement of the school district and the Basehor area since he grew up there, and that's why he and his wife decided to settle in the area.
"It's just a great little community," Harms said. "The schools have always been very well thought-of."
The quality of the district, along with the challenges it is likely to face in coming years because of declining state funding, are what motivated him to jump into the school board race, he said.
"I look around at all the larger districts in the Kansas City area, and they're looking at reducing facilities and reducing staff, and these multimillion-dollar cutbacks that they're going to make," Harms said. "I just wanted to make sure that this community doesn't have to get themselves in such a hole where the students would ever suffer and not have the same opportunities as students have in the past."
To avoid reducing those opportunities, he said, the district would need to pore over every detail of its budget to make sure its money is being spent efficiently.
"I think we need to make sure we're not wasting any money on anything that's not necessary," Harms said. "That includes every department, every program we have. We need to be as efficient as possible."
He said he'd like to avoid raising property taxes or student fees, as well, because members of the community are also dealing with tight household budgets.
The district's offerings in technology are impressive, Harms said, and students in even the lower grades in the district are doing more advanced work than he remembers from his days in school. He said he wants to make sure that trend of development and improvement continues, even with choppy budgetary waters on the horizon.
"I'm really proud of this district, proud of this community," Harms said. "I think it's a great place to be, and I just want to see this maintained."