Incumbent Jeané Redmond focuses on district's teachers in race for Basehor-Linwood school board seat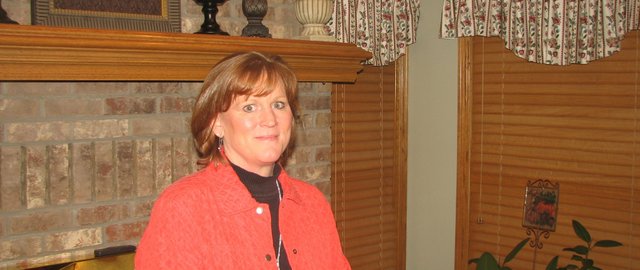 Editor's note: This week, the Sentinel profiles the two candidates running for Position 1 on the Basehor-Linwood school board in the April 5 election. Incumbent Jeané Redmond faces challenger Larry Harms in the race. The Position 1 seat represents all territory north of Parallel Road within the school district.
Go here for the Sentinel's story on Larry Harms.
Three candidates are running for the at-large seat on the school board. See the Sentinel's stories on Jim Peters here, Jeff Tindell here and Lori Van Fleet here.
The last day to register to vote before the local elections is March 21.
Jeané Redmond's daughters have both been educated in Basehor-Linwood schools, but what drove her to join the school board four years ago were teachers.
After she saw a family member struggle to raise a family on a teacher's salary, she said, she wanted to make sure the Basehor-Linwood district would pay and treat teachers well enough that they could continue to do what they love.
"Teaching is really a calling, I think," Redmond said. "I think a person really has to have an inner drive that makes them choose teaching as a profession."
During her first four-year term on the school board, she said, the district was not able to pay teachers as well as she had hoped when she began. She said she wants to make sure the district continues to reward and attract good teaching even as state funding continues to decline, and that's why she's running for a second term on the board.
Redmond is running for re-election to Position 1 on the board. She faces newcomer Larry Harms in the race.
One of the biggest challenges she and the rest of the board faced during her term, she said, was adequately compensating the district's teachers when budget cuts were necessary.
"We weren't able to give the type of raises that I feel like our teachers earned," Redmond said. "We have some outstanding teachers in the district."
The best way to keep those teachers, and attract skilled new ones, she said, is to compensate them fairly for the work they put in. As that has become difficult in recent years, the district has reached for other methods of supporting its teachers, she said, including improving the facilities, hiring supportive administrators and encouraging parent involvement.
She said the district has also improved the learning experience for its students during her time on the board, using tools such as "smart" whiteboards that use projectors and remote "clickers" to increase interaction during lessons.
"I think that we've made a lot of positive forward progress," Redmond said. "We've brought a lot of technology into the classrooms and have made learning a lot more fun for the kids."
Another area of development has been the offering of more rigorous honors and college-credit courses at the high school level, she said, and she'd like to expand those offerings further to better prepare students for college.
"I hope that we'll be able to continue building on these classes that will give our kids the same choices that some bigger 6A schools have in the metropolitan area," Redmond said.
As the district decides what sorts of budget cuts might be necessary in the next few years, she said, she wants to make sure the cuts come from places that have the least effect on the classrooms and teachers. She said her decisions during her first term reflected those priorities.
"I felt that my decisions were always unbiased and fair, and always leaned toward bringing a higher quality to our education system," Redmond said.
Before joining the school board, Redmond's involvement in Basehor-Linwood schools included helping in her daughters' classrooms, serving on the site council for Basehor Elementary School, volunteering in the YouthFriends program, and helping with the middle school and high school booster clubs.